It's back! Clicendales goes to Hollywood
Want to see some medics strip off? Make sure you get tickets for Clicendales
This week sees the return of Clicendales, the annual medics' dance and strip show. Quoted to be 'the medic event of the year', The Tab gets some behind the scenes gossip on what to expect from the 2014 show.
The theme of this year's show is Hollywood, so all the dances are based around classic blockbusters. Clicendales 2014 promises to be a mix of glamour and laughter, with the medics dancing and taking their clothes off to films ranging from Star Wars to Top Gun.
Of course, what you all really want to know is what kind of stripping is going to be taking place! There are two types of strip shows in Clic: the semi-strip and the full strip. This year's semi-strip features a rather saucy Moulin Rouge number, whilst the full strip will see everyone's favourite chick-flick, Mean Girls, come to the stage.
The Tab has it on good authority everyone involved is vigorously waxing and tanning, and if you haven't seen it already, Clicendales uploaded a little teaser of the Top Gun boys in action…
But it's not all about the naked medic students. Clicendales raises money for the charity Clic Sargent, which helps children suffering with cancer. In the past, Clicendales has raised as much as £24,000, so it really is a worthwhile cause to support.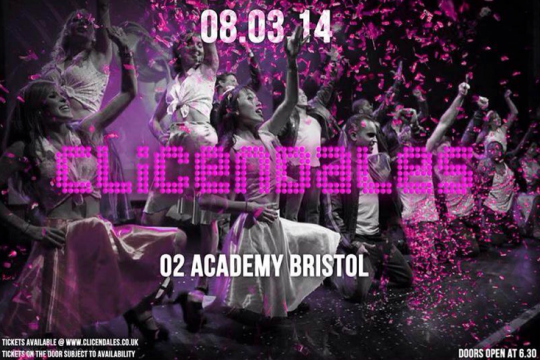 If you fancy a night of Hollywood debauchery, get yourself down to the O2 this Saturday 8th March. Tickets are available from www.clicendales.co.uk. If last year's show is anything to go by, it's set to be spectacular!
A donation link can be found here: www.justgiving.com/CLICENDALES2014. You can also contribute by texting 'TEXT THUM88 £amount' to 70070.