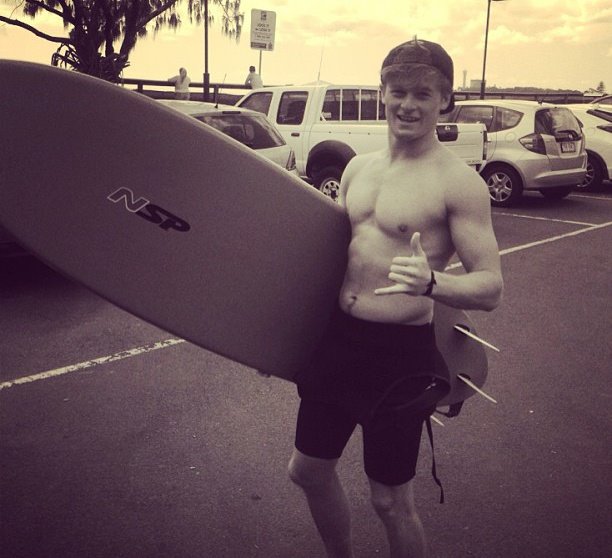 Meet the Bristol Fresher who brought Tinder to the UK
Julian Hislop played a key role in bringing dating app Tinder to the UK
Tinder, arguably a form of socio-sexual media for the cold, lonely and perverted, penetrated UK universities this summer. The result was an explosion in this comparatively small company's popularity and it became a household name. Yet the man behind this social phenomenon lives in Bristol. In fact he is not only a Fresher, but a resident of the legendary Hiatt Baker.
Julian Hislop is a kiwi who resides in London, studies law and loves Beyonce.
He has given the Tab an exclusive insight into his effect on the Tinder storm.  
WHAT WAS YOUR ROLE IN TINDER?
I was Head of UK Marketing, and was asked to blitz the social media platform here. I effectively organised a load of events, parties, and used as many forms of media as possible to get the name of Tinder out there. In September, I replicated the tactic they used in the US, which was to spread it to the University campus. They have such a huge congregation of young adults, and I had to hire thirty representatives at different Universities to spread the information around; the result was incredible.
DID YOU ENJOY IT?
I really did. It was incredible to convince an initially hesitant, albeit slightly uptight national populace to try a new form of social media, which was pretty unheard of before last year.
DO YOU HAVE ANY ADVICE FOR A BUDDING ENTREPRENEUR?
Well I don't think I'm qualified to say, although if you do want to go into business, you do not need a degree. Business innovation is about ideas, not just grades.
ARE YOU PLANNING TO ENTER THE CORPORATE WORLD POST-UNI?
The term 'corporate' is a very vague term. Personally, big businesses stifle innovation and ideas. Small businesses on the whole have better choice, interaction, and character and are more adept in dealing with consumers. For example, Tinder itself is a company of 30-40 people. I have no immediate plans yet though.
So the man who brought Tinder to the UK is none other than a Beyonce-loving, corporate-shunning nineteen year-old Fresher, living in Hiatt Baker.
Bristol University should be proud.