Bristol Bucket List
A guide to what you simply HAVE to do before you graduate
How many of these have you ticked off? If you're in your final year, you better get a move on!
1. Buy a Big Issue from Jeff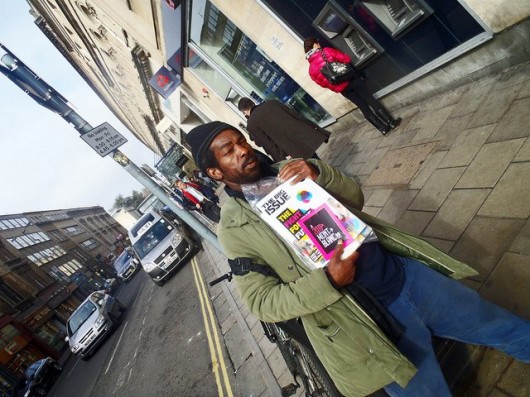 He works so hard to brighten up our days, you know he deserves it.  
2. Take an obligatory photo on the suspension bridge
You can't call yourself a Bristol student without having a photo in front of the city's most famous attraction.
3. Do the Cori Tap Challenge
Messy, expensive, but extremely worth it.
4. Skinny dip in the Victoria Rooms fountain
Not one for the faint-hearted but serious kudos if you do.
5. Go on the ski trip
Alcohol, snow and all your friends – guaranteed to be one of the best weeks ever.
6. Attend a ball
Make sure you attend at least one ball, whether it's for your hall, your course or even the whole university.
7. 
Down a green jug at Lounge
Fuck knows what's in it but it's got to be done at least once. 

8. Go to a lecture drunk
…Or a tutorial if you're brave enough.
9. Be initiated
Humiliating, disgusting but so much fun (that's if you remember it).
10. 
Get on Spotted in the ASS
Haven't been on Spotted yet? You're a loser if you haven't.