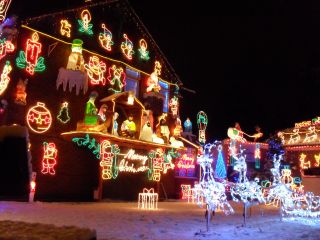 9 Days 'Til Xmas!
One Bristol household went a little bit mad with the Christmas lights…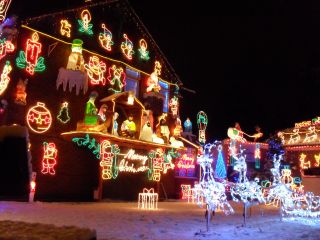 A spectacular Christmas light display at one local home will help raise funds for the Bristol Children's Hospital.
For the last fourteen years, Paul and Lee Brailsford have been decorating the outside of their mother's house with increasingly elaborate Christmas light displays.
This year, an extra £800 of Christmas lights have led to their biggest display yet, which was turned on by none other than Wallace and Gromit.
In the last five years, the brothers' light display has helped to raise over £12,000 for the local hospital. Money raised this year will contribute to the hospital's planned expansion and help fund new equipment.
To learn more about the lights display, including how to see it yourself, check out the Brailsford Lights website