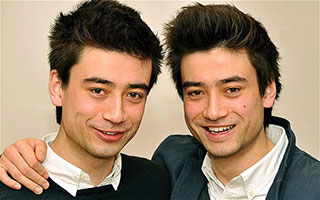 Bristol Student Could Be One In A Million
Dan Smith's incredible triumph over adversity sees him nominated for national award
Bristol student Dan Smith has been nominated alongside his twin brother for the Student In A Million Awards.
The award, run by The Student Room, was established to honour the most inspirational students in Britain.
Dan and his brother Michael both suffer from Leber's Optic Neuropathy, a rare condition which has left them with just 7% of their sight. Despite this setback, the two raised nearly £18,000 for charity after cycling from London to Amsterdam in February.
Michael has also competed at the Paralympics as a member of the GB B1 blind football team and the twins now hope to make the Paralympic cycling team for 2016.
As well as these extra-curricular activities, Dan continues to study part-time and is into the final year of his Aeronautical Engineering degree.
It was during revision for his second year exams when Dan's sight first began to rapidly deteriorate. However, Dan kept his condition a secret from his tutors and incredibly still managed to finish the year with a 2:1.
The award is decided by a combination of public voting and a four-person judging panel. Public voting closes at 10am tomorrow morning with the winners to be announced next week.
To vote, click here.