'It's so social': Inside the uni halls with cinema rooms, rooftop spots and 24/7 student support
'The staff keep your parcels safe, too!'
It's an expectation that part of the university experience is moving into gross uni halls or shared housing, full of mouldy walls, peeling paint, damp patches and stained carpets. However, you don't actually have to suffer through this. There is an alternative which you can enjoy and afford.
Student Roost has properties in over 20 different cities around the UK with more brand new properties opening next year. You get more than a room when you book: their Roosts are modern, stylish and packed with great facilities, like rooftop hangouts, cinema rooms, study spaces, and 24/7 support from friendly customer service teams including Night Owls for any middle-of-the-night concerns.
Students are already living in these properties and loving them. Some are first years enjoying the social side of Student Roost's properties, whilst others are coming back year-on-year because they love the security and ease of their living space. Here's what the students have to say about their Student Roost housing below:
Aberdeen
Abbie in Pittodrie Street: "Everybody who lives here is really nice, I've not had a single bad experience from last year or this year with students or the staff – everyone is super lovely. The biggest takeaway for me is the friends I've made. I moved here completely on my own and I didn't know anyone prior to moving, so I was super lucky to be put in a flat where I can see myself being friends with them for a very long time, if not for life.
"My closest friends were in my first flat, I'm still close with them and now I live with one of them again in a different flat with all girls – it's just been fab. There are nine of us, we've been out together and all spoken about how lucky we are. Of all the people we could have been put in a flat with, we got nine really lovely people. Again, hit the jackpot with that one!"
Click here to find out more about the Aberdeen properties.
Bath
Emily in The Depot: "I just moved in and everything was set up and ready to go. Not having to deal with landlords and utility companies has been such a relief. What particularly made me feel at home is everyone is very friendly, and the team call me by name which is nice. Someone is at reception 24/7 which is very reassuring – they will take your parcels for you, too!"
Click here to find out more about the Bath property.
Belfast
Clarence in Little Patrick Street: "I'm an international student studying Finance at QUB. I have always lived away from home since I was 14. My friend checked out the place beforehand so she recommended it to me. I stay in a studio and, location-wise, having Tesco close by is a good benefit as you save a lot on food and drinks."
Click here to find out more about the Belfast properties.
Birmingham
Connor in The Heights: "I'm currently studying Forensics at Birmingham City. When I moved in, I was away from my family for the first time. When I felt lonely, I'd talk to reception for a little bit – they really helped me ease in. They're lovely and always up for a chat. At one point, we had to isolate and they brought up groceries and packages. A couple of nights ago, we were playing pool and the security guard, Billy, was showing off his pool skills. It's just the small things like this – interacting with us in the day to day which makes it feel more personal than someone sitting behind a desk."
Kimberley in The Heights: "One of my best memories so far is meeting one of my roommates and making a close friend after a short period of time. I think it's kind of inevitable when you move in you don't know what to expect. We've only known each other for a short period of time but it feels like we've known each other for longer. I feel like Student Roost has helped with that because I requested if I could live with girls and they provided this. This made the experience way more comfortable."
Click here to find out more about the Birmingham properties.
Brighton
A new property is set to open in Brighton in September 2022, located just minutes away from the thriving student district at Moulsecoomb. Moulsecoomb is two miles north of the centre of Brighton and is at the centre of student life.
If you're studying at the University of Sussex and choose to live off-campus, Hillfort House would also work for you as it's just a seven minute bus ride away. The property has both the option of flats with en-suite rooms to share with friends and private studios. Like all Student Roost properties, Hillfort House prides itself on the 24/7 support and care in place.
Click here to find out more about the Brighton property.
Chester
Zoe in The Towpath: "I love the location of the accommodation, it's five minutes from the city and close to all university campuses. Being next to the canal is also beautiful – it is quiet and great for walks. The communal area is great if you want to go play a game of pool or table tennis with your friends."
Click here to find out more about the Chester properties.
Coventry
Coventry is home to the University of Warwick and Coventry University – and is one of the most exciting up and coming cities in the UK. Located less than ten minutes from UoW, The Oaks is a brand-new property with studio and en-suite student accommodation with modern commodities and loads of facilities, including a rooftop terrace, games area and study rooms.
Click here to find out more about the Coventry property.
Sheffield
John* in Hollis Croft: "I'm an introvert but this year, things are looking a lot different. A lot of social events are taking place at Hollis Croft, so I'm enjoying this year way more. I would say that my relationship with the team at reception has also improved – I know people now, every time I go and get a parcel or something like that I have a chat with them."
Takahiro in Hollis Croft: "My favourite thing about Hollis Croft is having many facilities, such as the  study room, karaoke room, gym, and social space with games. If my accommodation wasn't Hollis Croft, it would be harder because I doubt I'd have the large space to invite mates over that I have in Hollis Croft."
Durham
Emma in Chapel Heights: "The gym, common room and movie room are perfect for taking some time away from the apartment. There is always something going on regarding worldwide holidays, embracing every culture which I think is fantastic. I have so many great memories I have collected over the year I have lived here."
Click here to find out more about the Durham property.
Swansea
Kayleigh in St David's: "I'm currently studying Health and Social Care at the University of Wales Trinity Saint David. When I first moved, I was really anxious about meeting other people and worried that I wouldn't make friends. But I met a girl who lived across the hall from me when I moved in, and now I'm living in a flat with her.
"I was added into a big Facebook group chat with people who lived at St Davids, and I asked them: 'Does anyone wanna meet up?' I'd seen this girl Emma when I was moving my stuff in – she came over to my flat, we had a couple of drinks and that's how our friendship started. She introduced me to all her friends, and now we feel like a big group of people. It was quite challenging during the pandemic but Emma got me out of my room to hang out in the shared spaces whenever I was in distress. We've been lifelines for each other."
Emma in St David's: "Me and Kayleigh are always cracking up the staff by the things we end up doing – like with our matching dinosaur onesies and the ball pit in our kitchen, it's like a 5 year-old's kitchen. I came in in first year and this is my third year staying at St Davids, so I've been around a while. They can't get rid of me." 
Click here to find about more about the Swansea property.
Bristol
Another new property in another new city! New for September 2022, Zinc Quarter is located in the Old Market area of Bristol, and offers the choice of en-suite bedrooms in a shared apartment, student townhouses, or self-contained studio flats where dual occupancy is available at no extra cost.
Zinc Quarter is in the heart of the city, so Bristol City Centre is easily accessible on foot being only a 15-minute walk away. Servicing both the University of Bristol and UWE, Zinc Quarter is a great Bristol university student accommodation to act as a base for your studies and social life.
Click here to find out more about the Bristol property.
Bournemouth
Working in partnership with Bournemouth University and Arts University Bournemouth, Student Roost has two student accommodation buildings – Home Park and Corfe House – which are located in Bournemouth and nearby Poole.
Click here to find out more about the Bournemouth properties.
Edinburgh
Aramide in Panmure Court: "Panmure Court has been a home away from home. There are so many memories to choose from but I would have to say the care I received when I was going through a difficult period. The care during that time was unexpected and overwhelming, especially when so far away from family and friends."
Click here to find out more about the Edinburgh properties.
Glasgow
Saeed in St Mungo's: "I lived in student accommodation before I came to Glasgow. The experience was fine but the reception wasn't 24/7, so I couldn't get my parcels except for 9-5, and there was no gym or facilities like the cinema room or laundry. There was only the room that you had and the kitchen that you shared. It wasn't convenient, I wasn't feeling welcome but then when I came to Glasgow, I booked with Student Roost as soon as I could. The property has beautiful views and a great reception. The building is amazing and the prices are decent. The experience is really magical and the people there are really amazing."
Click here to find out more about the Glasgow properties.
Leicester
Student Roost has seven properties all around Leicester: The Summit, Upperton Road, Brookland Road, Eastern Boulevard, Newarke Street, Queens Court and Regents Court. This makes it a great option for students studying at both the University of Leicester and De Montfort University, and provides the ideal life balance between university and socialising.
Leicester is one of the most popular student cities in the country due to its great connections to London, Manchester and Birmingham, as well as great nightlife, shopping and universities. There are also a variety of room options, from student studios to shared flats – all located in prime locations close to the university and the rest of the city.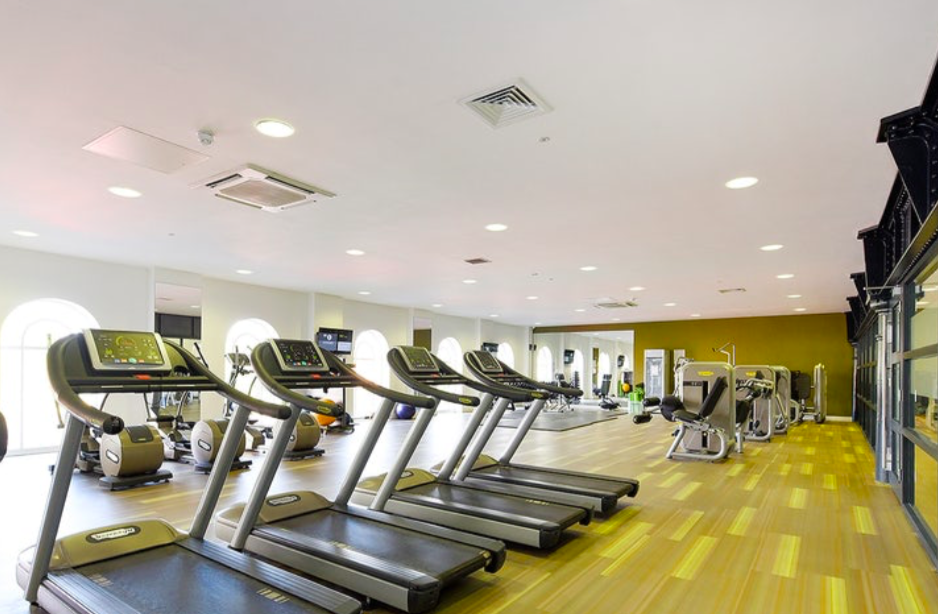 Click here to find out more about the Leicester properties.
Liverpool
Xinrui (Rachel) in Byrom Point: "I'm an international student, studying Maritime Technology at Liverpool John Moores. I've loved my experience with Student Roost, most especially because all the care and help I have received from the Byrom Point team helped me overcome my homesickness. During my self-isolation days, Michelle prepared the first week's food and drinks in my room before my arrival – which I thought was really thoughtful."
Tara in Byrom Point: "As an international student in my first year at Liverpool university, it was hard at the beginning because I was homesick. However, I always had the support of the Byrom team 24/7 to make me feel comfortable whilst living away from what I'm used to. During my first year, I isolated myself and didn't  really socialize with anyone for a couple of months. The Byrom staff really helped me come out of my comfort zone and suggested I join a couple of the social events. As a fresher, it's important to make friends and at Byrom, it's made so easy as you can book out social spaces or your kitchen to host a gathering and make the best of freshers before going out."
Click here to find out more about the Liverpool properties.
London
Anna in Mannequin House: "I'm currently studying at NCH London. When I got to the Student Roost property, I was the first one in the flat, but someone moved in the next day. We had chatted a bit over Instagram as we were going to the same university, and decided to attempt a veggie spaghetti bolognese together in our half unpacked kitchen. I'm not joking when I say that by the end of the first week, she felt like a friend.
"Our other flatmates came in dribs and drabs – we were all nervous, all homesick, but we were together. We hammered on each other's doors and flopped onto each other's beds, panicking about essay titles and what bombshell might be dropped by Boris Johnson when we had turned on the news. I got incredibly lucky with who I was paired up with – some of us are even living together next year, too."
Click here to find out more about the London property.
Newcastle
Ming Qu in St James' Point: "The location, price and environment are perfect for students. During the stay, you can feel Student Roost's care for every resident. I could not feel more comfortable during my four-year stay here."
Click here to find out more about the Newcastle properties.
Nottingham
Jordan in Trinity Square: "I discovered Trinity Square through a friend who lived here in her first year, and since I didn't want to stay in university accommodation for a third year and wanted to be in the city, it seemed like a good idea. The location is the main draw for me, being right in the centre of the city yet still a 5-minute walk from the NTU library, students' union and city campus, plus a 30-second walk to the number four bus which takes me to Clifton. From my room, I can see city campus and beyond that, there's the recreation ground, the park, the arboretum."
Click here to find out more about the Nottingham properties.
Southampton
The coastal city is home to two great universities, The University of Southampton and Southampton Solent, plus great culture and events. Discover Vincent Place, Student Roost's accommodation in the heart of the city, offering student flats, apartments and studios. Whichever room you go for, you'll find a fun and relaxing environment to study in and enjoy with friends.
Wrexham
Snowdon Hall in Wrexham has lots of great facilities, including a garden and BBQ area, communal lounge, secure parking and free bike storage. The property offers a great selection of ensuite rooms for those at Wrexham Glyndŵr University, Bangor University and Coleg Cambria.
Click here to find about more about the Wrexham property.
York
The beautiful city of York has two properties to choose from: The Boulevard and a new property, Frederick House, coming in 2022. Living at either property means you'll be 10 minutes away from everything the city centre has to offer, including campuses of two major York unis: University of York and York St John's.
Click here to find about more about the York properties.
*some names have been changed.