Here's how you can get 20 per cent off at H&M for two weeks only!!!!
Yet another reason why Manchester's the best
Freshers', the time of the year when skimpy outfits and body glitter are practically mandatory. But of course, just as you've settled in at uni for the new year and you're ready to start socialising in a big way, the sun disappears – typical. Gone are the heady days of 20-degree weather and bare skin – now, we're all stuck with the grey gloom of impending winter and coursework.
Luckily, we've got a solution for you. H&M are offering 20 per cent off for Manchester students from the 16th to 29th September – just in time for you to stock up on cosy jackets and jumpers before term really starts. No one wants to freeze to death standing in the queue for some overly-hyped night at Warehouse project – hypothermia isn't a cute look.
---
Need something to take you from pres to the club? Click here to get 20 per cent off when you spend £30 in-store or shop online at H&M now
---
So, whether you need to update your soon-to-be winter wardrobe or are in desperate need of some warmer clothes to traipse to lectures in, here's how to get 20 per cent off now:
Step 1: Click here – be quick, the offer runs out in two weeks!!!
Step 2: Sign in to UNIDAYS – you know the drill by now, just the usual email address, password and blah, blah, blah
Step 3: Copy your unique discount code
Step 4: Buy anything online or spend £30 or more in-store at H&M – it's the perfect excuse to indulge in a bit more retail therapy, missing out on the 20 per cent off would be such a waste.
That's it, just four steps between you and some fashionable frostbite-preventing looks to help you acclimatise to the Manchester winter weather. Not sure where to start? Scroll below for some A/W style inspo:
Turtleneck jumper – £14.99
Knitted jumper – £49.99
Dungaree dress – £24.99
Printed hooded top – £19.99
Faux fur jacket – £34.99
---
It's time to pack away those sunglasses and get ready for Manchester's winter weather with 20 per cent off at H&M from the 16th to 29th September – click here and start shopping!
---
Pile-collared biker jacket – £69.99
Turtleneck sweatshirt – £14.99
Block-coloured hooded top – £19.99
Patterned cargo trousers – £12.99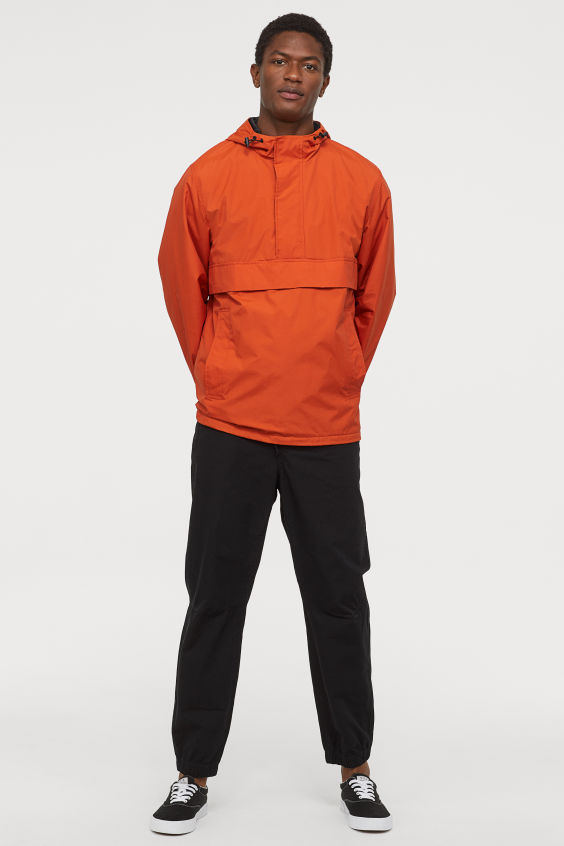 Fleece-lined popover jacket – £17.99
Short skirt with a belt – £14.99
Jacquard-knit jumper – £24.99
Shirt sweatshirt – £14.99
Also, all H&M members get free click and collect and free standard delivery when they spend over £20 online – interested? Click here to register for free now! Plus, until the 22nd September, you can get 20 per cent off £20 H&M gift cards at 830 Tesco stores across the UK.
Why are you even still reading this??!?! Get Shopping!
---
Do Freshers' like a pro and prep your wardrobe before the winter weather sets in for real
Click here to get 20 per cent off at H&M when you spend over £30 in-store or shop online now
Hurry, offer ends on the 29th of September!!!
---