Which Bournemouth icon should be the next prime minister?
Let's elect a candidate that represents the people x
Rishi Sunak was announced as the new prime minister on Monday, but as Liz Truss steps down from her short-lived post as PM, we'd like to suggest some candidates which might have a better shot at actually lasting until the next general election.
So from a flock of sheep to a long-dead British author, out of these Bournemouth icons, who do you think should be our next prime minister?
The late Mary Shelley
Goth icon and literary genius, she's been resident of Bournemouth for the last 171 years – sure evidence of her stability. Her family legacy as a child of Britain's first Feminist activist, Mary Wollstonecraft, and a politically influential anarchist William Goodwin, makes her a knowledgeable candidate. Being buried with the heart of her husband makes her that much more emo, securing the vote of Gen Z.
James P Sullivan
Local of Weymouth House for the last couple years, Sulley's welcoming smile and big furry stature shows him as a strong, dependable contender. Years of experience as renowned scarer at Monsters Inc. illustrates his great work ethic and motivation to be the best in his position.
Mike Wazowski
We can't talk about Sulley without also suggesting his life-long green friend. Despite only having one eye, Mike's excellent intuition is sure to foresee any potential problems, and his determination to succeed marks him out as a reliable leader.
The uni bus
If you want someone who can handle hoards of rowdy people and stay on course, the U1 won't buckle under pressure. There may be an issue with sufficient seating for any of its's meetings though.
Cherry bear
He's big, he's adorable, he never looks you directly in the eyes – the perfect politician. Cherry has been with AFC Bournemouth since 2006, proving he isn't a quitter!
The old carousel that used to be on Bournemouth pier
Seeing as the party have a trend for revolving doors at the moment, this beautiful traditional carousel would be a perfect fit for number 10. The antique design speaks of classical values and its dainty music box tune is a great soundtrack for parliamentary meetings.
These sheep behind Bournemouth Uni
Definitely not wolves in fluffy cardigans, this cute bunch will lead the country in a new and better direction and will definitely not follow the heard.. hopefully.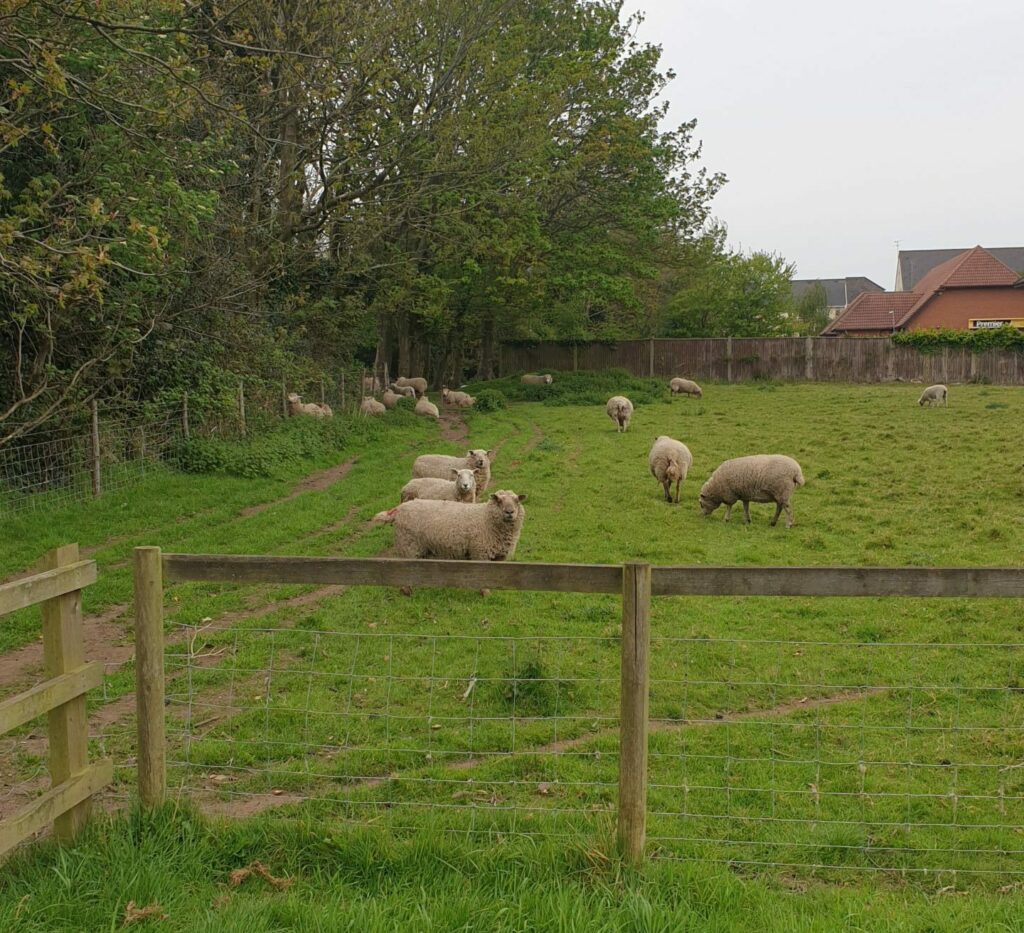 Featured images via YouTube and BBC.
Related articles recommended by this author:
• 10 things you only know if you've ever lived in an all girls uni flat
• A definitive ranking of the best places to study on Bournemouth University campus
• Everything the prospectus didn't tell you about being at uni in Bournemouth