A round up of everything that happened at Bournemouth uni in 2017
2017 has been a bit all over the place. We dealt with the Brexit aftermath, Big Ben no longer chiming and a brand spanking new royal engagement announcement. But what happened in our seaside student hub?
Vodka featured in a BU promo vid
Does this even need a description? The meme was posted on Twitter of a screen shot, from what is allegedly a promotional video for the faculty of management at BU, with a bottle of Smirnoff vodka poking out behind a computer screen in the background. Oh dear.
Wok 2 Go had a rat problem
Genuinely peak news, Wok 2 Go had to temporarily close after a rat infestation was discovered. Droppings and urine were found in the basement of the restaurant, as well as in the food preparation area.
The sport boys raised a whole lot of cash for a teammate
The BU American footballers and rugby team raised nearly £1000 in a fundraiser soccer match for a fellow rugby player, who was paralysed on his way to summer ball.
Liam McGarry was left paralysed from the waist down in June, after a spinal injury was triggered.
The game was all kept secret from him.
Buffalo chose to leave Winton
Don't ask me about it I'm still too upset.
VK actually decided to come to Bournemouth
They teamed up with our Wednesday favs Cameo to give one of the best nights out in October.
BU was given a silver ranking in a new government framework
Who actually knows what this means? All we know is it's good.
The results focused on teaching quality, the learning environment and the achievements of students.
Bournemouth achieved a silver ranking, putting us on par with unis like Bristol, Durham, York, Reading and Cardiff. Not a bad bunch at all.
One student's dissertation feedback was sent to over 1,000 students
The email was sent to every student enrolled into the Faculty of Media and Communications instead of just Student Support.
An attachment on the email labelled as the student's name and dissertation title is now available for everyone on the email to see, which lists everything the work had be marked on and what score the student received…. whoops.
The meme queen herself came
She's earned her divaship and we love her.
BU put over a million pounds into mental health services
Lotta love for this one, Bournemouth's budget nearly tripled compared to previous years to help students' mental health.
Cocaine evidence was found all over campus
The pricey powder was in toilets all over BU, but a positive that can be taken is the wipes didn't come back very dirty. So BU toilets are actually pretty clean – apart from a questionable brown stain that came from the back of the male toilets in the library. Lush.
We finally got a Propaganda
The UK's biggest indie nightclub you say? Sign me up.
BU opened some new halls
Home Park is slap bang in student central, bringing a bit of colour to Christchurch Road, and plenty of keen students ready to study – obviously.
The complex is run by Fresh Student Living, who already have Mercury House and are set to open a new building, Oxford Point, around this time next year.
We found out an AUB grad illustrates bake off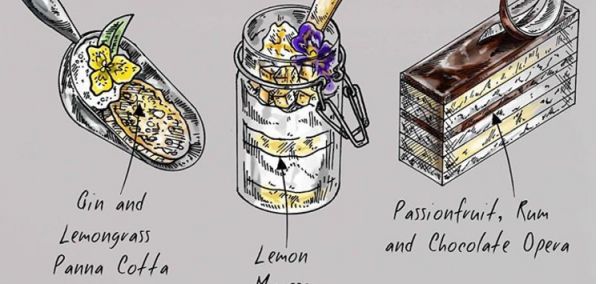 The uni made nearly 40 grand in library fines
BU received £39,694.89 from overdue books.
It's not far off the total fines from the year before, which toppled to over £40,000.
Boys got outed for their racist group chat
Still vile, a group of lads and their disgusting words were put out into the world after targeting a BU fresher. They described her as a "big black ape", a "gorilla looking motherfucker" and a "cotton picking fuck", among more insults.
Chicken and Blues won best takeaway in the south east
Finally the recognition they deserve.
The BU rugby boys did us proud once again and raised £3000 for Movember
Legends? Methinks so too. The boys set up an online donation page for the cause, and used their peddle power in Poole house to rake in the cash, tripling their target. Not to mention the god awful facial hair.
Students sat for hours in an exam hall without any paper
Half the paper wasn't printed, and then the printer ran out of paper.
This then happened again. Never forget.
Here's to 2018.