We hunted for the best charity shops on Winton high street, so you don't have to
Where to get your wavey garms
For most of us the last place you'd think of looking for some new threads is in a charity shop. Winton high street is full of them though, and what better way to treat yo'self than to do so by contributing to some sick charities at the same time?
Trussell Trust (up near Wilkos)
First stop. I'd never heard of them before, but they did not disappoint.
Lovely tweed jacket for £8.50? Yes please!
Salvation Army
Just over the road from Trussell Trust, here was the best out of the bunch in my opinion. Their vintage items were calling my name.
Trilby hats and over-sized trench coats are everywhere this season. The last place I expected to find them was in a charity shop, but here I am. The hat was £4 and the coat was £20 – amazing.
Naomi House Children's Hospice
Up the road a bit more, and just opposite The Card Factory is this small shop – but it is full of finds.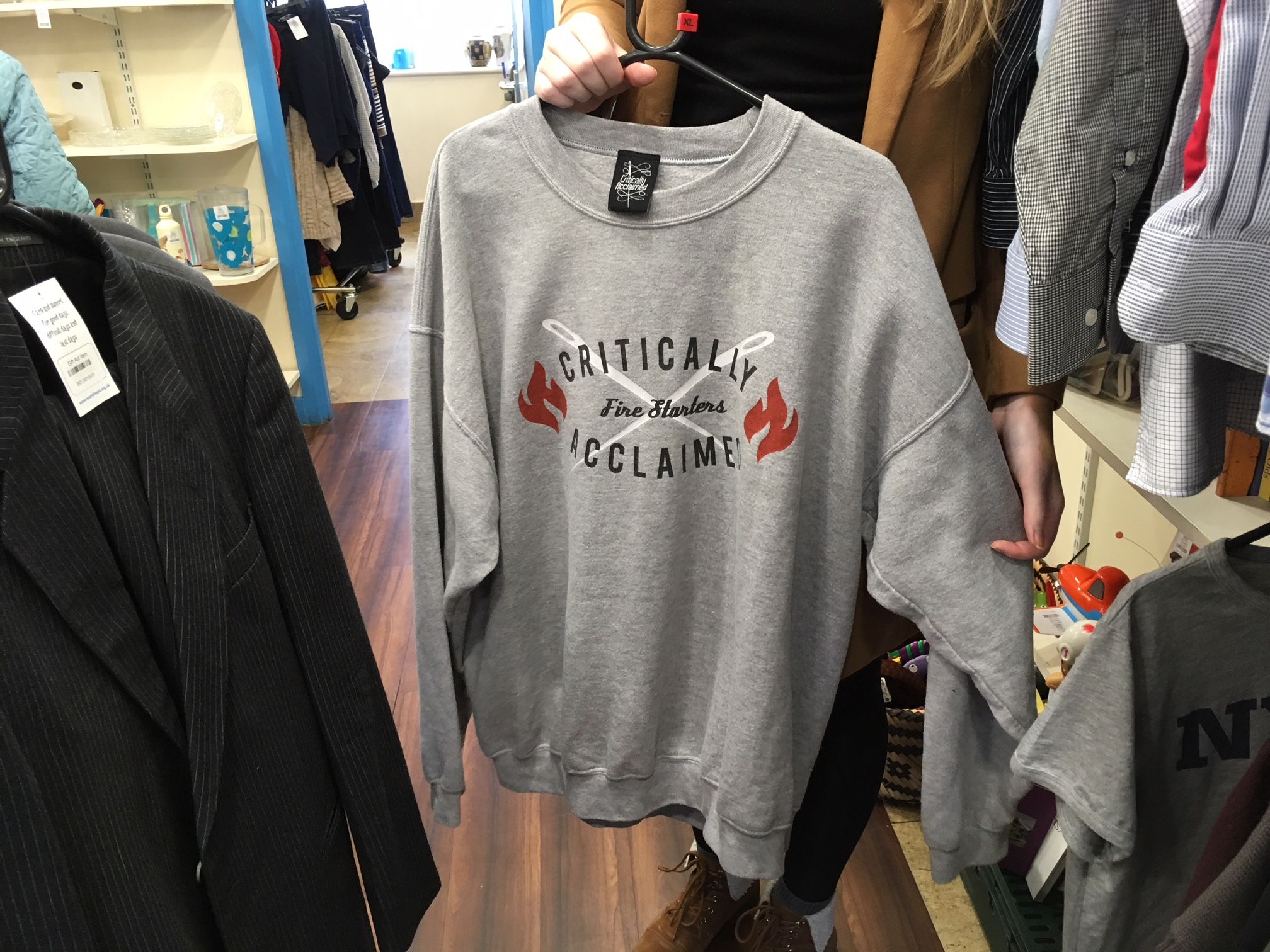 Every girl loves a good baggy jumper, this one was a tiny £3.29 and the denim bag was £10.
Barnardo's
Barnado's: i.e. the home to the nicest skirt you've ever seen.
It was £1.99. Girls, if one of you doesn't go and buy this immediately I'll be thoroughly disappointed.
Also in Barnardos was a familiar early naughties style hat that seems to be making a come back.
This Keira Knightley in Love Actually esque cap was literally £2.50. A steal.
British Heart Foundation
The well-known charity shop not only had plenty of gems, but it also got me in the festive spirit.
This absolutely golden jumper was £5.99.
Why not complete the merry look with the coolest slippers you'll see this side of 2018, for just £3.99.
So, I think it's safe to say Winton is basically a fashion hub of the world. Who doesn't love a bargain?