Vote for Summer Ball 2017's best dressed: THE FINAL
You've nominated your friends and course mates, you've voted in round one and now it's time to crown the best dressed at the best summer ball in the country once and for all.
The top five from round one have been put through to this final to see who is the official Best Dressed at BU Summer Ball 2017. Yes, that's an actual title and you can put it on your CV if you want.
The Tab can confirm that the winner will receive a prize of tickets to next year's ball. Bet you wish you'd tried harder now, don't you?
Anyway, let's get voting.
Just a bag of ket
Otherwise known as Quack Beans and Verity Heron, these guys won round one with a huge 463 votes giving them an almost higher majority than the tories.
Nothing to see here, just a shower
Abbie Thompson showed us that being creative and practical really is a winning combination as she scooped up 330 votes in round one. Could it be a wash out?
Little Britain X Summer Ball
Yeah but no but who you gonna vote for? If it's Will Burdett as Vicky Pollard and Jake Naylor as the only gay in the village, Daffyd Thomas, then you know what to do.
We just love a brew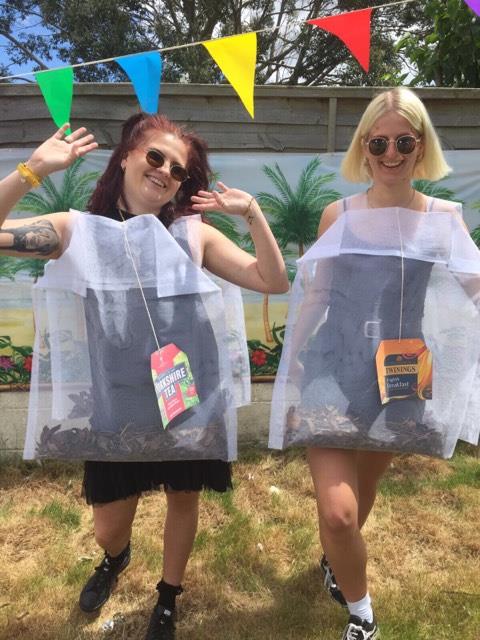 Who knew two tea bags could last this long? They're proving that we love a good British culture themed costume. Sally Keegan and Lucy Johnston you're doing jolly good old friends.
A strong and stable costume
There was never going to be a better time for a politically themed costume so Jess Muckleston, who ironically does actually study Politics, good on you.