Summerball is going to be the biggest in history as 500 extra tickets are going on sale today
You thought they'd sold out, didn't you?
The heart of anyone who hadn't bagged their Summerball ticket yet was broken yesterday – as SUBU announced that they had sold out.
The Facebook page said: "SUBU Summer Ball 2017 is now SOLD OUT! We are very pleased to announce that all 7000 tickets have now been sold! Tickets are no longer available online or from any of our physical outlets. Those with tickets, keep a look out as more information on the event will be posted over the coming days ?"
However, fear not if you haven't bought a ticket, as 500 extra ones are set to go on sale from 12pm today which can be bought online or at SUBU reception.
This has never happened before and the extra ticket sales mean that this is the biggest Summerball we've ever had at BU – and the biggest ever seen in the entire country.
7,500 people are now set to hit Chapel Gate this Saturday to watch the likes of Chase and Status, My Nu Leng, Digital Farm Animals, Solo 45 and Black Honey.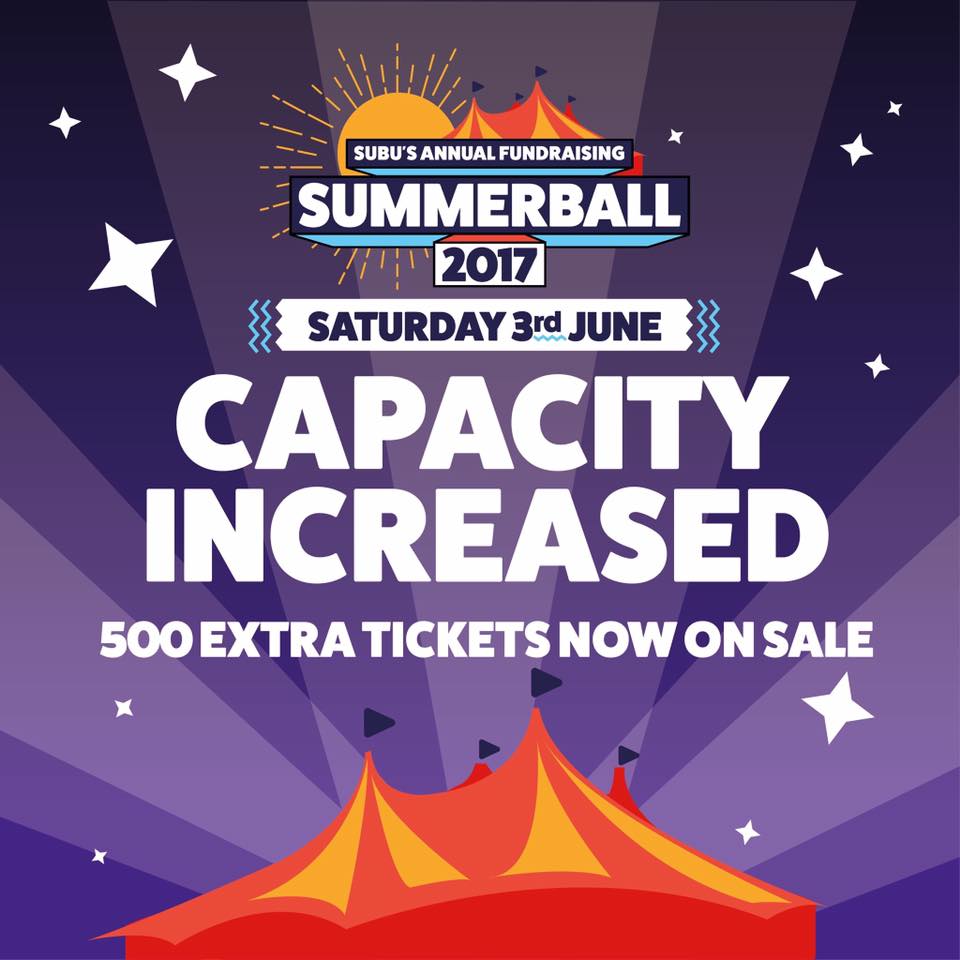 SUBU said: "Due to demand, we re-assessed the site and can now confirm we will be increasing the capacity to 7500. We have added another 500 tickets which are ONLY available online and from SUBU Summer Ball reception. This will make it the biggest SUBU Summer Ball in history. Do not miss out. Once these are gone, no more will be available to buy."
As usual there will be cheap drinks and free fun fair rides – just in case the above wasn't enough for you.
It was also announced this week that this year will see the addition of a three channel silent disco arena. This is also brand new for 2017 and promises to shake things up a bit. It'll be hosted by Silent Disco King who has played Glastonbury Festival, Bestival and Isle of Wight Festival.
For more information check out The Tab guide to everything you need to know or the Summerball Facebook page.
And just get me there now already.