UoB's Best Dressed: Halloween Special
Some of you served some looks last night
Every student knows Halloween is the perfect time to show off those iconic fits and crazy make-up looks that we've been waiting all year to wack out, and in case you haven't noticed, UoB students are crazy for it.
While last year we were stuck going in and out of lockdown's, this year's Halloween weekend has been one to remember. Whether you hit Lab11 or spent a classic Saturday night in cat ears at Fab, we found all the most iconic costumes Brum students had to offer.
We've spotted some spooktacular looks that certainly can't go unmissed, so what better way to spend your hangover than by checking out UoB's best dressed, Halloween Special:
Toad and his gang showing up in style
Of course Hugh Hefner and his playboy bunnies made an appearance
You're turning violet, Violet!
Excuse me officer…
These power rangers defo deserve a prize
Simple but effective…
We all defo thought of going as Squid Game and this group got the memo
Even Cruella de Ville showed her face
Anyone want a ride in the Mystery Machine?
When purge meets cowgirl
The full Mario Kart ensemble did not disappoint us
Ahoy matey!
Harry Potter and the Order of the Chickens
Only here for the BOOze!!
I'd like a cheeseburger with a slice of chilli please
JINKIES!!!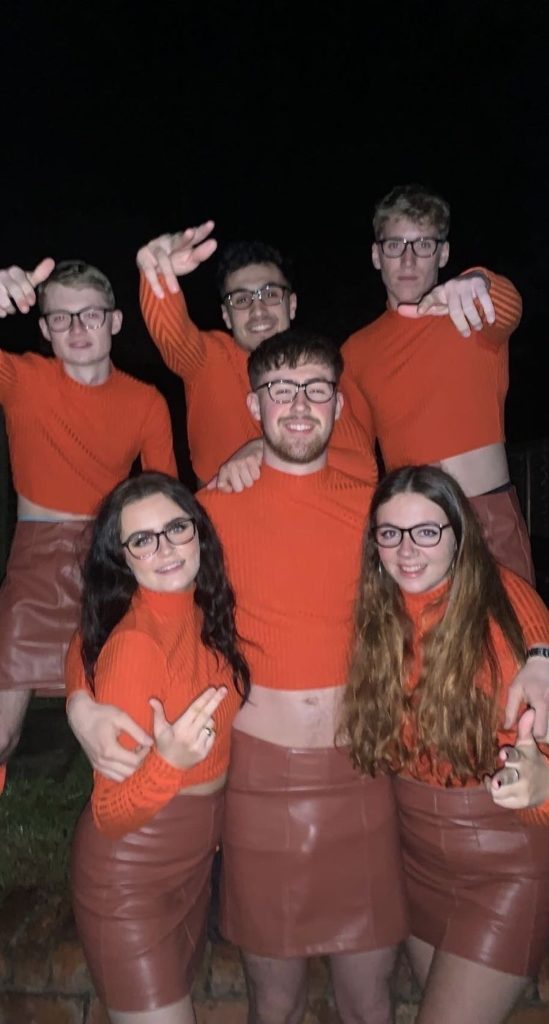 What are you going as for Halloween mate? A frog… ribbit!

Another iconic cowgirl… classic!
Forget Harley Quinn, the Joker says pigs are in
Charlie's Angels serving looks
BOO!!
And that's a wrap. We went spooking for UoB's Halloween icons and were not disappointed. Only 364 days till the next one!
Related stories recommended by this writer:
• We rated the best and worst pumpkins by UoB students
• Meet the contestants of this year's Birmingham Fight Night
• We asked for your first year regrets at UoB, so you don't make the same mistakes