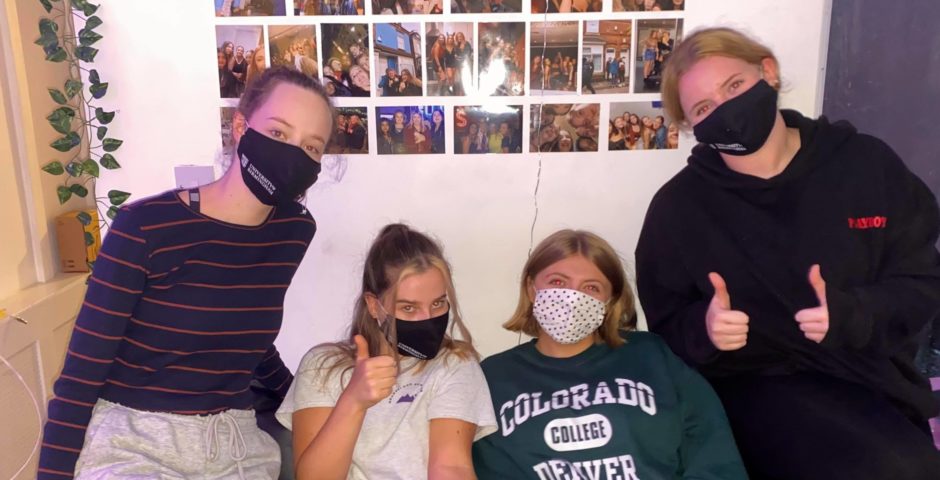 'There are definitely over 100 cases in selly alone': Students estimate the number of coronavirus cases
'I don't know a single person that doesn't know someone that has had it'
Following yesterday's announcement of Birmingham UCU reporting 66 cases of coronavirus across students and staff, students seem to think that the real figure may be a lot higher.
The Birmingham Tab conducted a poll on its Instagram with the question: are you/do you know anyone isolating in selly? 402 people said yes, and 151 said no.
Comparing this to the same poll conducted just seven days before, with only 235 saying yes and 523 saying no.
One student, who did not wish to be named, was concerned with the outbreak.  "There are definitely over 100 cases in selly alone.. I know SO many people that tested positive," they told The Birmingham Tab.
This is not including student halls, based in the Vale, where students live in an even closer proximity to each other. UoB have not yet released statistics regarding the number of flats isolating in halls either.
Another student was worried about the outbreak. "I don't know a single person that doesn't know someone that has had it, so it really is everywhere. I really feel like its gonna get bad in selly," they commented.
Birmingham has imposed extra restrictions; residents are not permitted to visit houses and gardens outside of their household. These restrictions have been in place since 15 September, in a bid to reduce the number of cases in the area.
In the seven days leading up to 29 September, 1251 cases were reported in Birmingham, with 23 and 22 cases reported in Selly Oak and Edgbaston/university respectively. Yet with the arrival of many uni students that week, and the inevitable mixing during freshers week, students seem to think that the new number is likely to have dramatically increased.
A spokesperson for BUCU told The Birmingham Tab, "at our meeting with University management on 1 Oct, 2020, the BUCU was informed that there have been 61 new cases of Covid-19 among students and five new cases among staff in 7 days. The evidence that we continue to gather from our members (who are being bombarded by emails from students who have either tested positive or are self-isolating) suggests that this number is likely far higher. This is only the first week of classes."
The University of Birmingham have told The Birmingham Tab that the full data from the university will be published early next week.
Guidance for students at the university concerned with the current outbreak can be found here.
Related stories recommended by this writer:
•Breaking: UCU reports 66 cases of coronavirus at the University of Birmingham
•UoB is planning for students to return as normal despite the new Birmingham COVID-19 restrictions
•Email from Tiv gym announces slots being reduced to 45 minutes