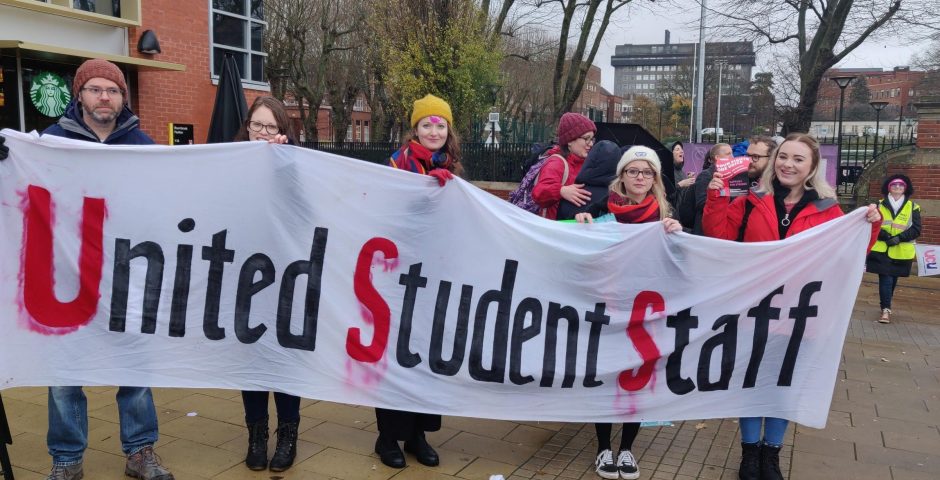 'David Eastwood needs to grow up': here's what students really think about the month of strikes
Other students say that a four week strike is too long
After almost a full month of protests and pickets, the second wave of UCU strike action is drawing to a close, and with it, countless UoB students will be making their way back to their lectures. But despite the end drawing near, some students are still concerned about how the strike action had impacted their teaching, especially with no compensation offered from the University and minimal lectures being rescheduled. However, other students remain adamant in their support of the strikes, even joining the staff at the picket line outside the university.
So with the end in sight, The Birmingham Tab ventured onto campus to speak to the affected students about the month of strikes and find out what they really think.
Emma*, PhD student
"The lecturers and everyone that is affected have the right to strike, but I am an international student, so I am paying close to double the amount of fees compared with everyone else and my two year programme is being significantly affected."
"I am here for five months of the year and as of now I have missed one month of that. So yes, I do think I am entitled to a months' worth of fees."
Matt, second year History student
"I have a lot of compassion for those that are going on strikes, however four weeks is too long to strike, I am only getting three hours of lectures a week. It's annoying because lecturers are going on an e-strike as well, so they are not answering any emails related to assignments or essays."
When The Birmingham Tab asked whether Matt believed students deserved compensation for the strike, he replied that "I think it isn't fair to the lecturers and the University if students receive compensation."
Phoebe*, Marissa* and Bethan, undergraduate students
"We are entitled to compensation for the missed teaching, – we understand why they are going on strike but four weeks is far too long. This is the second set of strikes, therefore it's unlikely that an agreement will be made after this current set of strike action at the university."
Bethan added that "I am fully behind the lecturers and I have just missed a few dissertations sessions, so it really hasn't impacted me too much."
"I want equal rights for lecturers, and this must come first."
Owen, undergraduate student
"David Eastwood needs to grow up, he needs to take responsibility for what is going on. I urge lecturers not on strike to join us."
*Some names have been changed to protect the privacy of individuals.