A UoB student is selling Old Joe Christmas jumpers for charity and they're absolutely iconic
Old Joe bongs, Old Joe bongs, bonging all the way
Struggling to figure out the best Secret Santa gift for your moody housemate? Or maybe your pals at home don't quite get the hype about Europe's largest free-standing clock tower on campus?
Well, never fear, because a UoB student is selling Old Joe Christmas jumpers this December and they're literally the best thing you've ever seen. And, even better, one hundred percent of the profits are going straight to charity.
The whole campaign, including the jumpers, has been designed and managed by Thana Tharun, a mechanical engineering masters student at UoB – all whilst the rest of us are struggling to even get out of bed and go to the library.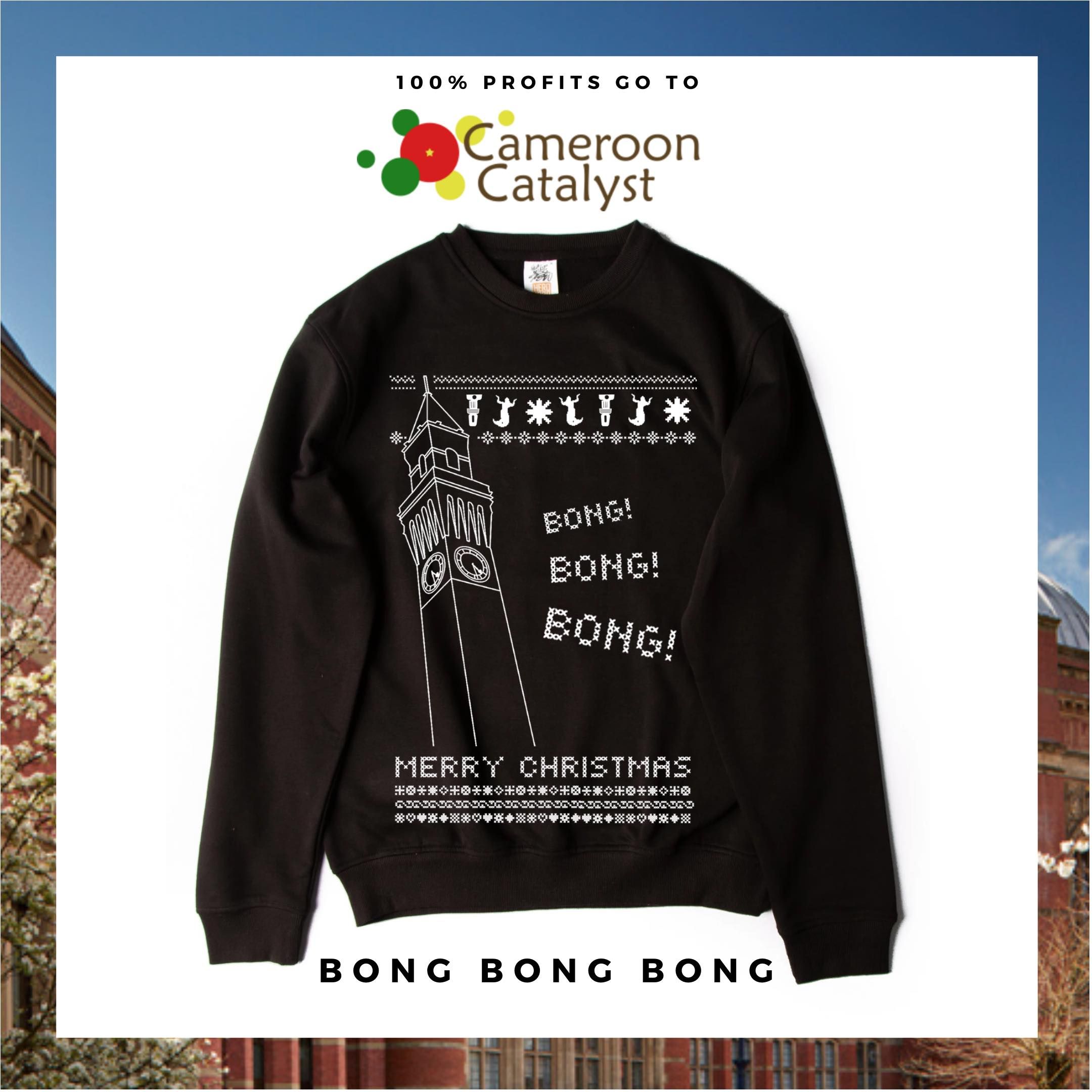 The profits from the jumper sales are going to a charity called Cameroon Catalyst, which helps to facilitate sustainable development in the eastern region of Cameroon.
Thana told The Birmingham Tab that he hopes his project raises money for the charity, "but more importantly raises awareness of the charity to the students of the University of Birmingham. Everyone buying the jumpers will know the charity name and in turn more people would be keen on checking it out and perhaps even volunteering for it!"
The Birmingham Tab asked Thana how he came up with his festive Old Joe themed charity project. He said: "I've actually had this idea for a while, before even joining the charity. I got a fund through the university to carry out the project and I thought, why not make it charity based and raise money as well. I was super lucky to land the fund and it's all paid off!"
"I spent a lot of time designing the graphic, then contacting the manufacturers, building a website and also delivering the products myself", he said.
He expressed his gratitude however to his friends who he said have supported him throughout the process: "A lot of the success of the project is because of them" – thoroughly wholesome stuff.
Thana has made £750 so far and his goal is to make £1,225 before Christmas. The jumpers are on sale on ThanaDesigns.co.uk for just £25, and there's a choice between black, navy and forest green.
What could be a better Christmas gift for your housemates?