The legend who set up a coffee station in the library says he got away with the whole thing
Forget Starbucks, get your coffee in the library at zone 2D
On Tuesday evening at half 10, friends Morgan Yard and Sean Hagger advertised that they had set up a kettle in the library and were open for business. The Tab spoke to the coffee connoisseur himself, Morgan Yard, about the experience.
Did they get shut down by the library staff? Did anyone come for coffee in the end? And would they recommend ditching the extravagant campus coffee prices and just making your own on the go?
Did you get caught by any upset librarians?
"No one found out according to what we know, no. It was brilliant to be fair ahah, we were safe in the knowledge that we could stay until whatever time we finished our work, and could pour a coffee or tea at whatever time, without even getting up!"
Did anyone respond to the post and come for coffee in the end?
"Sean got 1/2 people messaging about whether we were still there, and he told them they were more than welcome – but we think they were thrown by the fact they had to bring their own mug to use."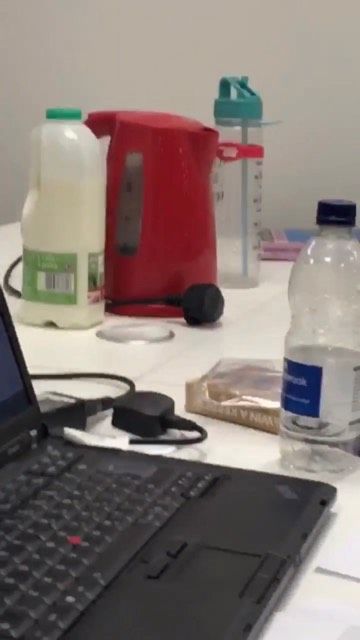 What inspired you to set up your own coffee station in the library?
"Inspiration – Chloe Jagger for the idea of bringing the kettle itself, but we knew it was going to be a late one – the 3 other mates I was with all had their business dissertations due the following midday, with one of them properly stressing, so they just needed anything to keep them going!"
Would you recommend it to other coffee deprived students?
"I feel like anyone could bring a kettle in after the cafe closes, but it's questionable how happy the uni & library staff would be with that."
So if you're planning on pulling an all nighter any time soon, why not take everything but the kitchen sink with you and make the library feel more like home?