Nominations are open for UoB's Maddest Fresher 2018
Who's going to get the 2018 title?
Do you know someone who's taken it way too far this Freshers'? Or do you think your flat parties have been the ones to remember? Has anyone been banned from Fab already? Well now's your time to become famous for it, we want to hear from you!
It's week five and most of us are finally starting to tone it down; with essay deadlines creeping, nights out reduced to one or two fabs a month and many have hit the overdraft already, its been a mad start to the year.
As much as we want to forget the mistakes, we can't forget about those drunken mems just yet! You know that The Tab Birmingham loves searching for UoB's BNOC's and this time we are on the hunt for 2018's maddest fresher.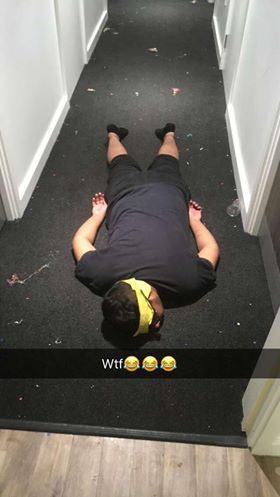 We want to know which of this year's freshies is going to be the one to watch over the next few years. Whether it's massive flat parties that have destroyed Maple Bank, multiple A&E trips or doing something crazy like swimming in the Vale lake; these are just some the traits we are looking for to be crowned UoB's maddest fresher.
Get nominating!