BNOC of the Year: Group Four
It's the penultimate round
bnoc
the tab
the tab birmingham
the tab brum
university of birmingham
UoB
Three finalists have now been confirmed for our BNOC of the Year contest, and it's now time for the last group before the final.
Who will you pick to join Christina Feng, Suzi McFall and Marvin Obi in the final?
Hannah Adler 
Hannah, a Second Year English student, has already made a name for herself as a DJ, and has played at events like Seedy Sonics, Ouse, and Get Together.
She is also involved in the running of Tektu, Rainbow's weekly student night, which recently celebrated its second birthday.
On top of all that, she's modelled for Fables and is involved with the Brum Surfing Society. Vote for Hannah below.
Tom Faherty 
This Third Year Psychology student "seems to be everywhere".
He's President of the Bowling Society, a percussionist in Wind Band, as well as a Student Rep for his course. He also was part of the guild elections, where he ran for Welfare Officer.
On top of that, he apparently manages to make it out to Fab, Vodbull and Magic Door whenever it's possible.
If Tom's your BNOC of 2016, vote for him below.
Emma Clarke 
Emma is a Second Year Mechanicals and Materials Engineering student. She's also been described as "Vodbull's hottest ticket promoter and player".
Emma is also the Social Sec for Birmingham's Athletics Clubs, and is known for juggling her degree with frequent training sessions, while still making it out four times a week.
Vote for Emma below.
Kiran Mistry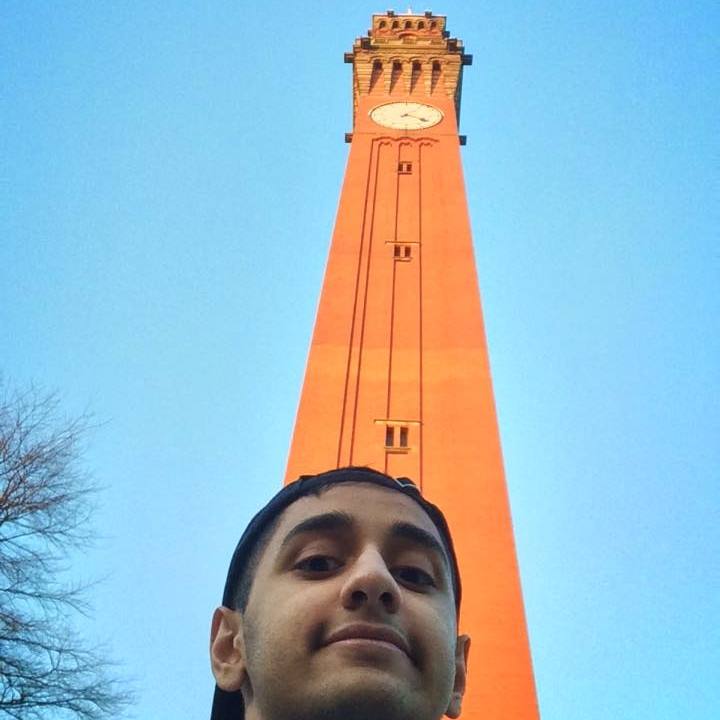 Geography and Economics Fresher Kiran has had a busy first year.
He's been a presenter on Burn FM, and is a big name in Birmingham's Indian Society.
He's also reported to be a "professional strawpedoer" at Fab. Vote for Kiran below.
[polldaddy poll=9425527]