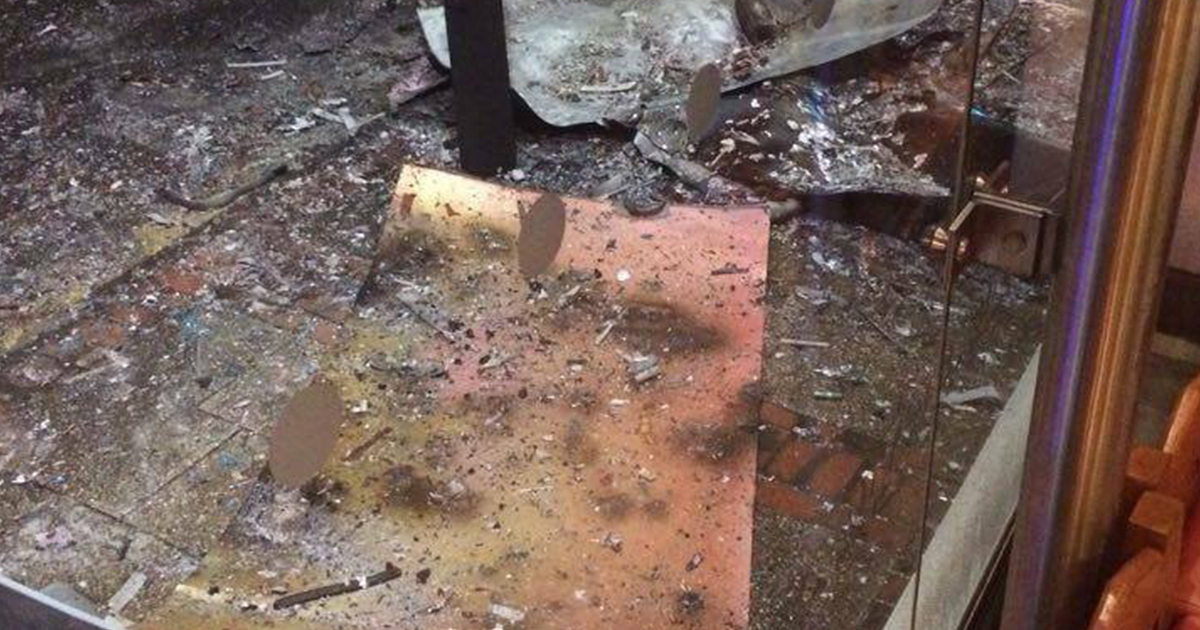 Nando's evacuated after huge fire erupted on Broad Street last night
Emergency services were called immediately
birmingham
broad street
cineworld
emergency services
fire
nandos
Hundreds of people were evacuated from Cineworld and Nando's on Broad Street after a fire broke out.
It happened just before 6pm last night, and firefighters promptly cordoned the area off and evacuated Nando's, Cineworld and Tiger Bills.
Louise Warren, 23, was dining in Nando's when the fire first erupted.
She told the Birmingham Mail: "We saw from the window drops of fire falling down. They shouted 'fire, everybody out'.
"When we came outside we could see the whole sign was on fire and it started to spread upwards."
Mike Stewart, 54, who was inside Cineworld at the time, praised the speedy work of the fire brigade.
He added: "We were evacuated from the cinema by 6pm. The fire brigade were already dealing with it when we got out.
"It must have been a quick response as we went in the cinema at around quarter to."
A spokeswoman for the West Midland's Fire Service said the fire was dealt with by firefighters from Ladywood and Highgate stations.
The blaze was thankfully extinguished within 30 minutes.