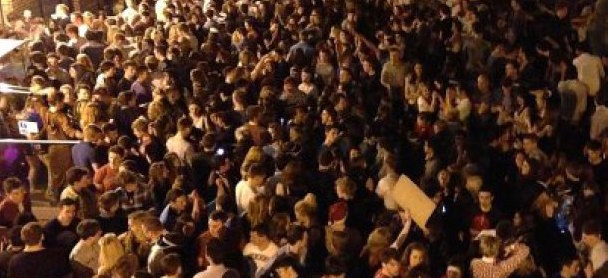 Grad Ball glitch leaves finalists devastated
Tickets went on sale before midday
birmingham
fab
gradball
gradball2015
graduation
guild
guild of students
mix up
third years
tickets
Outraged third years were distraught after a technical difficulty caused tickets for Grad Ball 2015 to go on sale early.
The Guild had previously said tickets would be live to buy from 12pm but they were released earlier in the day due to "technical error".
It's an ironic twist as the tickets were moved to online sale to ensure we could all buy tickets, after disappointment in 2013 when hopeful students queued for over five hours only to not get tickets.
It seems the same for graduates of 2015, as angry finalists vented online:
The Guild admitted tickets accidentally went on sale early "due to a technical error".
As of now, Grad Ball 2015 is completely sold out.
English third year Luke Terry said: "The Guild clearly has the same control over when its tickets are released as someone with diarrhea has over when last night's ill-conceived curry will be released."