How I conquered Dry January
As a person who is consistently drunk, and an eager party-goer, you can imagine my new year's resolutions for 2015 embodied all the typical clichés, including doing more exercise, eating healthier foods and, most importantly, drinking less alcohol.
It was in considering this that I decided to attempt Dry January.
So, once the clock struck midnight on New Year's Eve, much like Cinderella left her shoe, I reluctantly, but perhaps rather less graciously, gave up my beloved Gin and Tonic.
I then set up a donation page to raise some dollar for cancer research through my plight.
But I didn't want to draw too much attention to the whole thing. Personally, I have mixed feelings about this concept that a month without alcohol is to be considered praiseworthy, so I decided not to publicise the challenge too much.
Nonetheless, to make the whole thing more testing, I still decided to go out as much as I would have done if I was drinking, so I went to multiple Fabs, Stupid Tuesdays, one Vodbull, and several house parties.
Sober Fab? Brave.
After all, I wasn't going to let not drinking alcohol impact on my social life, especially as I'm in my final year so every night out is precious.
Yet, contrary to what I suspected, I actually started to thoroughly enjoy going out sober, and not just due to the hilarity of watching my friends humiliate themselves.
Although some said "no way could you pull this off," fascinatingly, the most common response I got from people was "don't do it".
Many thought the idea was ridiculous, especially considering how little time I had at university left.
I realised that going out without drinking is practically frowned upon, and if you do, you are branded as "boring" and "dull," when really it suggests the opposite, as it implies you do not need the reassurance of a beverage to give you confidence.
It seems drinking has become so important during nights out, that those who never conform to these societal pressures are being stigmatised negatively, when, in reality, they should be admired.
There are so many positives to going out sober, including the old classic health benefits where you can dance the night away without putting on thousands of calories from drinking…
And waking up in the e morning feeling happy and refreshed, while your hung-over friends all want to kill you? Priceless.
But on another level, it actually made my social life better.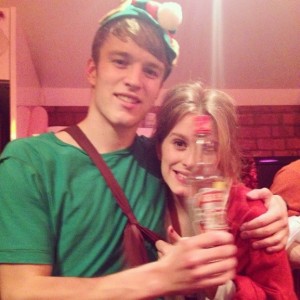 Sober nights make you confident to talk more thoroughly to people you usually only consider "drunk friends" and turn them into actual, genuine friends.
Secondly, as a tip, sober nights really help you to eliminate the sleazy people who just want a treat, to the ones who are actually interested in you as a person, so it's actually a lot safer too!
Although the initial pulling might be more difficult, acting with a sober mind means you're certainly less likely to do something you'd regret.
Despite beginning the task rather hesitantly, this month has actually been a real eye-opener to the student lifestyle we lead, especially when achieved in a university considered the "booziest" in the UK.
It made me realize the considerably backward views we perpetuate in our universities.
So I encourage you all to have at least one sober night out during the term, because, although I personally dislike articles that express a corny final message, it is genuinely true that you don't need alcohol to have fun, even if it never fails to create a good story.