Forget Mechu, pubs are the new place to be seen
Too sober for Risa? Not edgy enough for Rainbow? Give up on the monotony of nightclubs, and check out why pubs are a better night out
birmingham
clubs
live music
pubs
the bristol pear
the lounge
Once you get over the novelty of not having to memorise someone else's details on your ID card, clubbing really starts to deteriorate.
There's only so much, "so what course do you do?" conversation we can handle.
Get away from the freshers and do something you'll want to remember, instead of wishing you could forget.
The Hare and Hounds
This live music venue in Kings Heath not only saves you taxi money, but has been graced by big names like Ed Sheeran, Julio Bashmore and Bonobo.
Imagine Julio Basmore playing at Gatecrasher, minus pretty much everyone, and you're standing so close you can touch him. It's already 10 times more awesome.
Even better, more eccentric artists like Scroobius Pip, Beardyman and Mr Scruff can be found in this Brum bunker.
The notorious Hot Club de Swing hosts a night dedicated the the emerging genre of Electro-Swing, run by the band of Birmingham alumni that created Brum festival Swingymajig and play at festivals across the UK such as Boomtown.
The ecelctic mix of people is a welcome break from the sticky floors of Snobs. Think Itchy Feet on crack.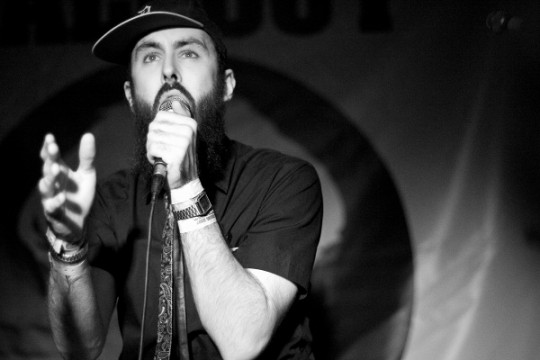 The Jekyll and Hyde
If you're really stuck on an obsession for ear drum damaging music, there is a compromise.
The Jekyll and Hyde has the music of an upper class Fab, the decor of a victorian saloon and Alice in Wonderland inspired graffiti extends across the garden walls.
So far this just seems like Lewis Carroll decorated Pop World, but upstairs there's a room where people wear top hats and bowlers, and bring you free cucumber water.
This Victorian style gin parlour is home to 80 different types of gin. 80.
With all these different options, they can be expertly blended and hidden in Speakeasy-style cocktails so you won't even know it's there.
If you secretly want to be in Mad Men, acquaint yourself with the amiable Tom Collins until you're dressed like a flapper girl.
The Bristol Pear
For most people this is an obvious choice, but a little closer to home is the Bristol Pear.
For no apparent reason the upstairs has now been named Avenue, and plays host to comedy nights and live music.
With pool tables and sofas, you can get drunk AND talk to your friends. Put down your sign language books and leave the talking hands society, your friends are audible once more.
The Lounge
Scaling up to a bar-like atmosphere, The Lounge also provides those live music vibes.
Like any good pub, The Lounge is the place to get your quiz on with an elite team who retain shit facts.
Showcase the knowledge that will never get you a degree but is 14 times more interesting.
It's the gift that keeps giving with alcohol prizes. Preferable to the daylight (well, moonlight) robbery by Risa.