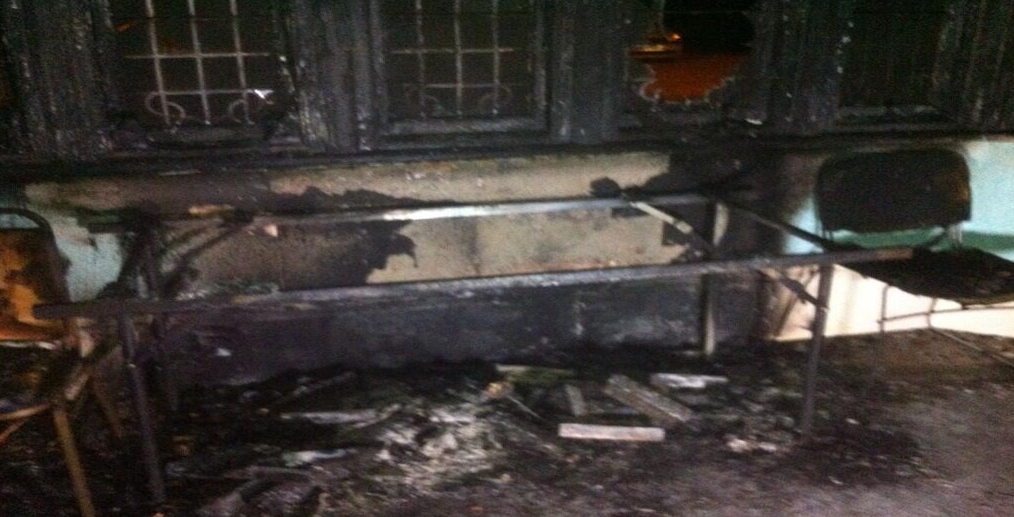 Chanukah candles cause fire at Jewish Halls
Unattended Chanukah candles started a blaze at student accommodation
A fire started by unattended Chanukah candles has ravaged part of the main synagogue room of the Jewish halls of residence, Hillel House, in Edgbaston.
Fire fighters were called at approximately 9.30pm yesterday evening to tackle the blaze. Luckily, no one was hurt.
In a statement they said: "we received a call at 26 mins past 9 at an address on Somerset road, Edgbaston. It was reported that people were inside the premises. 3 fire engines and 15 fire-fighters attended the scene. The fire's origin was in a ground floor room, acting as a book storage room, in a 3 storey detached building.
"The fire had been contained to the room of origin and crews used breathing apparatus a hose reel and ventilation equipment to get rid of the smoke from the premises.
"One male at the scene was treated by paramedics but this wasn't a direct result of the fire. We believe he suffered some kind of panic attack. A full search was conducted and everybody had been accounted for. Police and ambulance services also attended the scene."
The fire service confirmed that Menorah candles were the cause of the fire, and tweeted these before and after photos of the damage:
Unfortunately the fire has meant that Jsoc's usual Friday Night Dinner has to be postponed this week, as residents are still unable to enter the damaged room. They are taking donations to help restore the room on their Facebook page.
Be safe this Chanukah! Let us know how you're celebrating – email [email protected]