Selly student releases debut single and boy is it a banger!
UoB student hits the big time after supporting big dogs The Killers and performing at Hardrock Calling
A UoB student, who has played at a string of festivals and with big-name stars, is set to release her debut single.
Gabriella Jones has appeared at festivals such as Hard Rock Calling Festivals and the O2 Wireless Festival. The Brum singer has also performed as support to Bryan Adams, Bon Jovi and Rihanna.
The starlet's new single, entitled 'Losing my Baby', is both a complete choon and an emotional rollercoaster of a tune.
Her debut single contains such classic lyrics as: "You're my concrete cloud", "Love me 'til I'm all grown up", and "Oooh baby".
Gabs may be studying English Lit and Philosophy, but she's definitely a rock chick, making her break when she bumped into music producer Ben Drummond four years ago when she was walking her dog, Hendrix.
The Brum-based warbler has supported The Killers, Bryan Adams, Roxy Music and was rumoured to be supporting Beyoncé at Brum's LG Areana in April.
However, after a degree of miscommunication in an interview with the Tab, it did turn out to be just a rumour, as Gabs was actually preforming in a different area of the LG Forum on the night.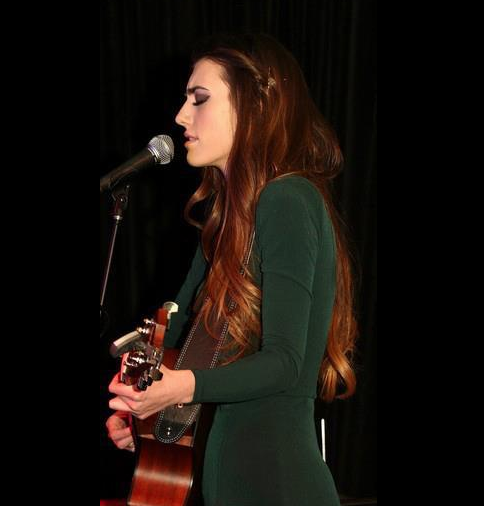 In an interview with Female First, Gab said she is committed to the rock chick sound, but will happily take in other influences.
She said: "My favourite artists are people like Led Zeppelin and Free. I listen to so much music that's in the chart like Beyonce and Lady Gaga, think it was only natural for them to get mixed together".
If this sounds like your type of blend, give her previous hits 'Blue Hills and Purple Butterflies' and  'Hey You' a listen.
Gabs has also been made a patron of Breakthrough Breast Cancer and aims to increase awareness of breast cancer among young people using her music and performances as a platform.