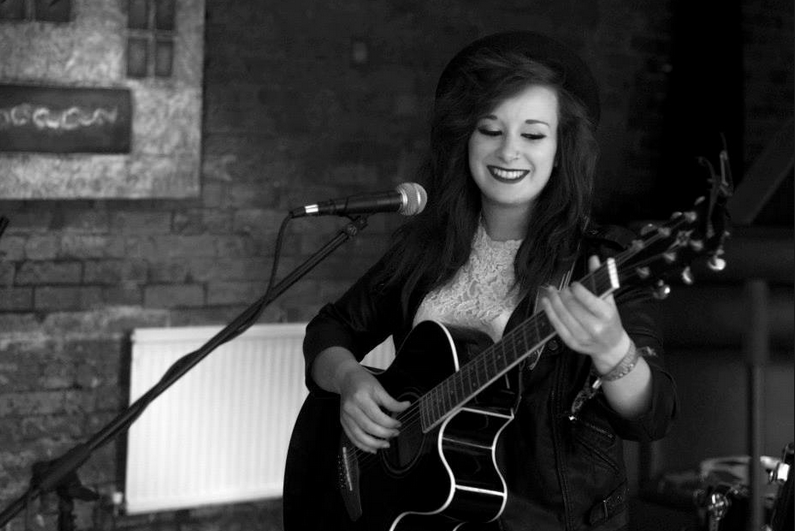 Brum psychology student to support Gabrielle Aplin
The UoB star will support Gabrielle Aplin at the HMV institute next month
Third year psychology star Emma Crowder will support chart-topper Gabrielle Aplin at the HMV Institute in November as part of her UK tour.
Singer-songwriter Emma Crowder has always been a hit with Selly Oak audiences. She's played gigs at the Bristol Pear, Urban Village and Vale Fest, but now she's moving on up.
Probably best known for her number one single 'The Power of Love' in December 2012, Gabrielle Aplin launched a competition earlier this year to find talented fans to support her on her seventh UK tour. Entrants could promote their YouTube entry and gain support via Facebook and Twitter, but Gabrielle had the final say.
Last week the Yorkshire lass found out that she had won the Birmingham section of the competition and The Tab caught up with her.
Congratulations! How are you feeling right now?
Thank you! I'm feeling amazing. I can't really explain how surreal it all feels. There were over 2000 entries and I entered thinking that I had no chance whatsoever but it just goes to show. I'm still on cloud nine. I can't get my head around the fact I will be meeting Gabrielle Aplin, anymind supporting her.
What inspires your music?
One of my main inspirations is actually Gabrielle herself. After watching her covers on YouTube, it inspired me to upload my own videos. Everytime I listen to Ben Howard, I want to grab my guitar, mess around with the tunings and write a new song. I also write a lot of lyrics based on personal experiences.
Worst gig?
The worst gig probably has to be back in 2010 playing at the o2 Academy in Sheffield supporting a few indie bands. No one listened to me at all and the louder I sang and played, the louder the audience's chatter got. Back then, I took it personally and thought maybe it's because I'm not good enough… but it's an awful truth that all musicians sometimes play gigs like that and it's not a reflection on a lack of talent at all.
Best gig? 
My best gig has to be my gig at Tramlines this summer. I played in a small room in a pub and it was the greatest, most intimate gig I've ever played. The room was packed and more people were trying to push their way in as well as coming in off the streets to see who was singing. It really was the greatest feeling ever.
Tickets for the gig on 5th November are close to selling out, but you can still get them here.
Follow Emma's YouTube channel and like her on Facebook.