Sports Fair Preview Part 2: Hipster Edition
Dan Dunford takes a look at the more alternative sports UoB has to offer
If you saw our Sports Fair Preview Part 1 and decided that those sports were too mainstream for you, this is for you. Crossing the planet to feature sports popular among Australians, Americans and French Canadians, this looks at some of the more unusual teams on display at today's Sports Fair.
American Football/Cheerleading: Football Captain Stefan Rowden; Cheerleading Captain Hannah Meechan
You'll recognise a Birmingham Lion on campus by the American-style college jackets that seem to be glued to their skins, but they're right to be proud as they are the reigning national champions, and have been divisional champions in nine of the last ten years. The curtain-raising xpLosION event was enjoyed by 3000+ and a national TV audience last year, and you can even follow the #xpLosIONcountdown on Facebook to keep up.
Even if you're not a big burly man, you can still get involved in American Football (and undoubtedly the footballers themselves) by donning pom-poms with the Pussycats Cheerleading team. They join the Lions in having supplied Great Britain representatives and being national champions, but add appearances on Soccer AM and Britain's Got Talent to their near-flawless CV. Go Pussycats!
Lacrosse: Men's Captain Pete Cail, Women's Captain Nikki Patterson
Despite most players never having held a lacrosse stick before they got to Uni, there were cup successes for the women's and development squads last season, and the men reached the semi-final. This should come as no surprise though, with four full internationals and two England U21s among the women's ranks! Also known as the 'fastest game on two feet', this Native American sport, brought over by French Canadian settlers, is definitely worth checking out.
Aussie Rules: Club Captain Ollie Di-Lieto
Aussie Rules is another sport in which UoB can be proud of international call-ups, with five players representing their nations after defeating "or at least pushing to the end" every opposition faced last season. The team for this frenetic, confusing, all-action spectator sport invites potentials to the opening training session at 2pm on the 2nd of October at Metchley. The team are also have a lively social scene and are proud to turn out precisely zero real-life Australians.
Gaelic Football: Club Captain Jack Jeffcott
The other half of the International Rules Trophy (won by Aussie Rules last year) Gaelic Football is successful on both sides of the gender divide; with Division 3 winners' and runners-up medals going to the men's and women's sides respectively. Their off-pitch festivities are boosted by sponsorship from a local bar, and the team welcomes complete beginners to join, follow them on twitter (@uniofbirmGAC) or at least "speak to all the friendly faces" promised at Sports Fair.
Mountaineering: Club Captain Dan Geh
Club Captain Dan Geh describes Mountaineering as "a highly active club that caters for climbers of all activities", and with weekly outings to Redpoint climbing centre (followed by the equally exhausting Snobs), and fortnightly trips to climbing hot-spots across Britain, he sounds about right! You can find them outside the guild every Wednesday at 1pm, equipment and instruction provided.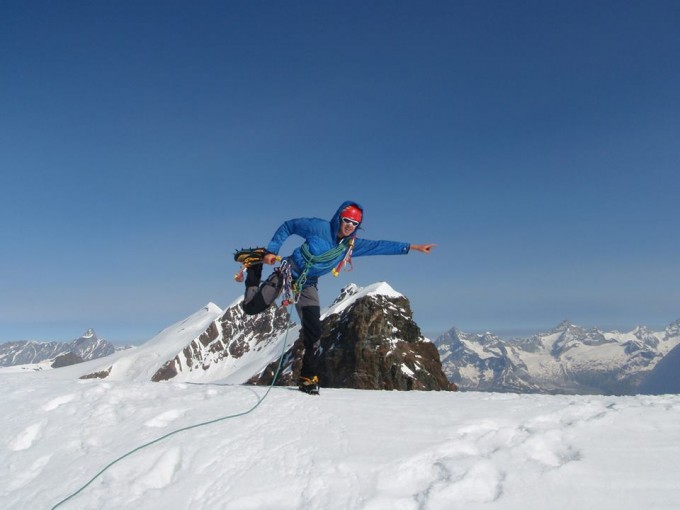 Kayak and Canoe Club: Club Captain Chris Jeffrey
Kayaking is another club that doesn't hold back in terms of activities, offering free basic sessions three times weekly to prepare you for the more difficult sessions occurring every weekend. If you still want more, they also head off to the Alps for a fortnight every summer to "discover Europe's best white water as the sun shines, then party into the night with hundreds of other kayakers". Add that to fancy dress pub crawls, house parties and day outings, and it certainly seems worthwhile to head along to the pool sessions, and think about this beginners' trip to the Forest of Dean.
That concludes Part 2 of the Tab's official "sports to look out for" in Fresher's Week, and if you have any further queries, head to UoB Sport. If you were left disappointed by how indie these were then Polo (yes with horses), Ice Hockey, Archery, Ultimate Frisbee, or something called Win-Chin-Kung-Fu might be more to your rather acquired taste.