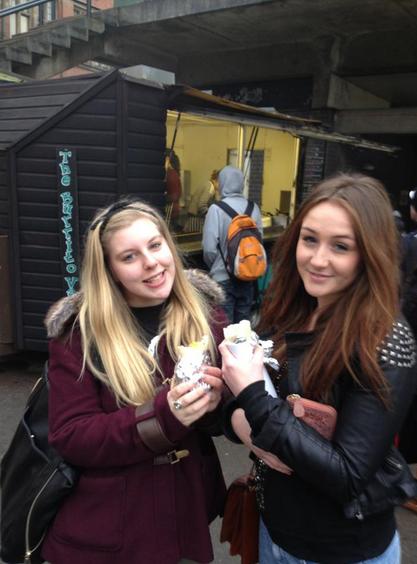 Say Hola! Beloved Burrito van back on campus
Peckish punters rejoice as the beloved Burrito van returns to campus
Students rejoiced this week at the news that the beloved Burrito Van is back on campus.
Its first day back on campus was Monday and trade was booming-  you did have to wait a good 20 mins for a burrito, but it was worth it for a salsa, chicken and cheese.
The business was set up by International Business graduate Tim Stillwell, and supposedly, another student was going to take over and continue the business.
However, this never materialised and the popular Burrito van stopped business last year because the University decided not to extend the contract.
The cafe underneath University Centre started to sell burritos last year at a cheaper, competitive price and after the Burrito van was made to stop trade, the cafe was then rebranded as a Burrito bar named 'Cafe Spice'.
However, fear not! The Burrito van is back on campus for another 3 months so there's plenty of time to get your salsa fix.
The Tab spoke to Tim, who said that he was happy to be back on campus and that he's received "a great response and great feedback" from peckish punters- staff as well as students. Tim was on his year-abroad in Mexico when the idea to start up a Burrito business hit him.
Since then, he's launched a new business, The Burrito Kitchen, in Westfield Merryhill and is currently working on another exciting Latin-American based project.
So what are you waiting for? Get yourself down to the Burrito van, just by Uni Centre, and grab yourself a spicy treat. The van is open for business Mon-Fri 11-4. Check out their Facebook page and follow them on Twitter.