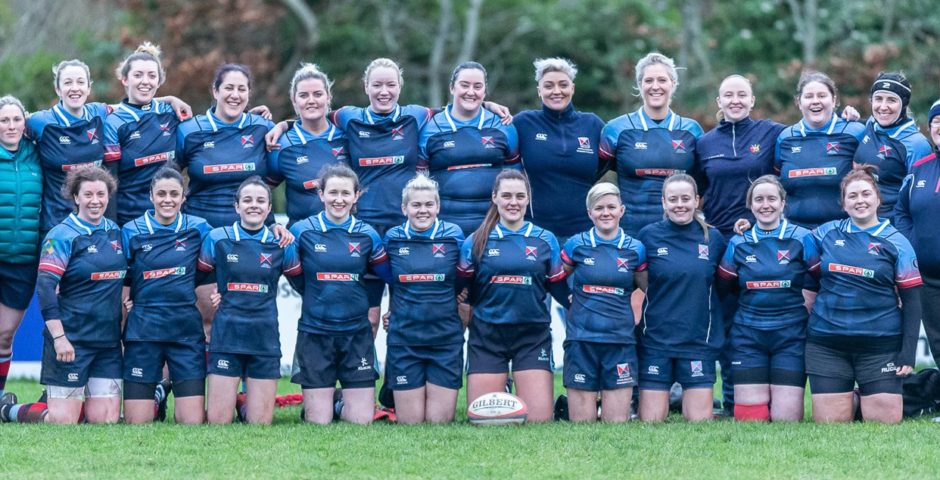 Belfast Women's Rugby team have moved training online, and any rugby team can join
Joe Wicks eat your heart out
Whilst none of us are strangers to the changes and disruption which have come about due to the COVID-19 pandemic, common advice would be that whilst staying at home, to try and maintain a strict routine as best as you can to hold on to what sanity may remain.
All universities up and down the country, including both Queen's University Belfast and Ulster University have suspended face-to-face teaching, in a bid to prevent further spread of the virus.
However, in the weird and uncertain times, universities aren't the only institutions who have moved to an online approach.
The Irish Rugby Roundup is a website set up by team members of a Belfast Harlequins Women's Rugby team, to encourage players to keep up with their training from home, for when their games and fixtures return. But any rugby team is invited.
The mantra behind the initiative is to provide "challenging home workouts for every position off the pitch. No equipment, just a winning mindset".
The project was set up in the early days of the outbreak, prior to any official support or response from the IRFU on the situation which Rugby teams across Ireland would face, in response to coronavirus.
Speaking to The Tab, team member Jenny Winson said, "We recognise it's a challenging economic time but feel that we had to respond to players as the IRFU and other sporting bodies have left players without support."
The mission of the project on their website is that the team aim to "create rugby specific home workouts" as well as supplying them to teams throughout Ireland and to "support players".
Experienced strength and conditioning coach and team captain Lesley Winder added, "our goal was to stimulate mental and physical health at a tough time for our league but it seems this is something that everyone would benefit from."
The project has garnered a significant amount of support, with 8 teams now participating in an online league of training, in a time where all training and fixtures have been postponed for the foreseeable.
Teams including North Down Women's Rugby, Malone Women's Rugby and Queen's Women's Rugby have backed the Harlequins and their new innovative approach to team training.
Online fitness regimes have been spreading across social media in the midst of the outbreak with personalities like Joe Wicks providing a free workout every morning to keep minds and bodies fit and healthy.
The project is open for all rugby teams to take part in, and more information can be found here; https://www.irishrugbyroundup.com/