Integration between Ireland and Northern Ireland is the only way to beat COVID-19
Diseases don't care about borders
I was born in 1999. A ceasefire baby, I might be called. I have no understanding of the conflict which entrenched Northern Ireland, essentially since its creation in 1921. For that, I guess you could say that I am lucky, that I have no experience of recollection of the conflict in the same way as my parents nor of my siblings. But one thing that I do understand as somebody who has grew up in Northern Ireland, left and slowly find myself returning more and more, is that conflict and division does not lie dormant in the wake of the Agreement.
What is going on right now with the respective Irish and Northern Irish government approaches to coronavirus highlights this. We are literally one island. One bit of land. A killer virus doesn't pay attention to bureaucracy or borders. And yet, there's political point scoring between pro-Dáil Irish Nationalists agreeing with Leo Varadkar's approach to tackling the coronavirus pandemic, and Unionists cosying up to the advice of Conservative party leader Boris Johnson. All with different policies and methods of handling the pandemic. The problem is that normal people across the country will pay the price for this divide, the way they always do.
Not even a week ago, Leo Varadkar the outgoing Taoiseach (Tee-shock) announced that the country would be put into lockdown, following the first recorded death from the COVID-19 virus in the Republic of Ireland. This started with all schools, colleges, universities and education institutions being closed, before leading to advice from Health Minister Simon Harris TD that people should stay away from bars, clubs and pubs, particularly on the run up to St. Patrick's Day. The advice was firm, honest, acknowledged that as an Island we are going to see struggle, but collectively we will be okay.
On the contrary, you have recently elected Conservative party leader Boris Johnson, who in what shows a smudging of a degree of leadership from the new PM, reassures people that 'business is normal' in the midst of, 'the worst public health crisis of a generation', where we will, 'lose loved ones before our time'. How comforting. Schools remained opened, anarchy prevailed within supermarkets, and up and down the country this stagnant lack of leadership reassured nobody that business was indeed normal.
It's euphemistic at best, down right derogatory at worst for the use of this situation to be misplaced as 'the Northern Ireland problem'. In a power sharing agreement which is aimed at representing the views of those across the province, such variation between the Irish state's policy and the British state's policy, was always going to ruffle feathers.
Now not for a single second would I suggest that the UK should have imitated the Dáil's approach, but when the people of Northern Ireland will be absorbed in such uncertainty, unity and integration needs to prevail to protect their best interests. All schools in the Republic have closed and yet schools remained opened in Northern Ireland in accordance with the UK's approach. Yet over the weekend, it was leaked through a number of sources that First Minister Arlene Foster had hinted that whilst school's would not close, and if they did, she would have no problem doing so for 16 weeks.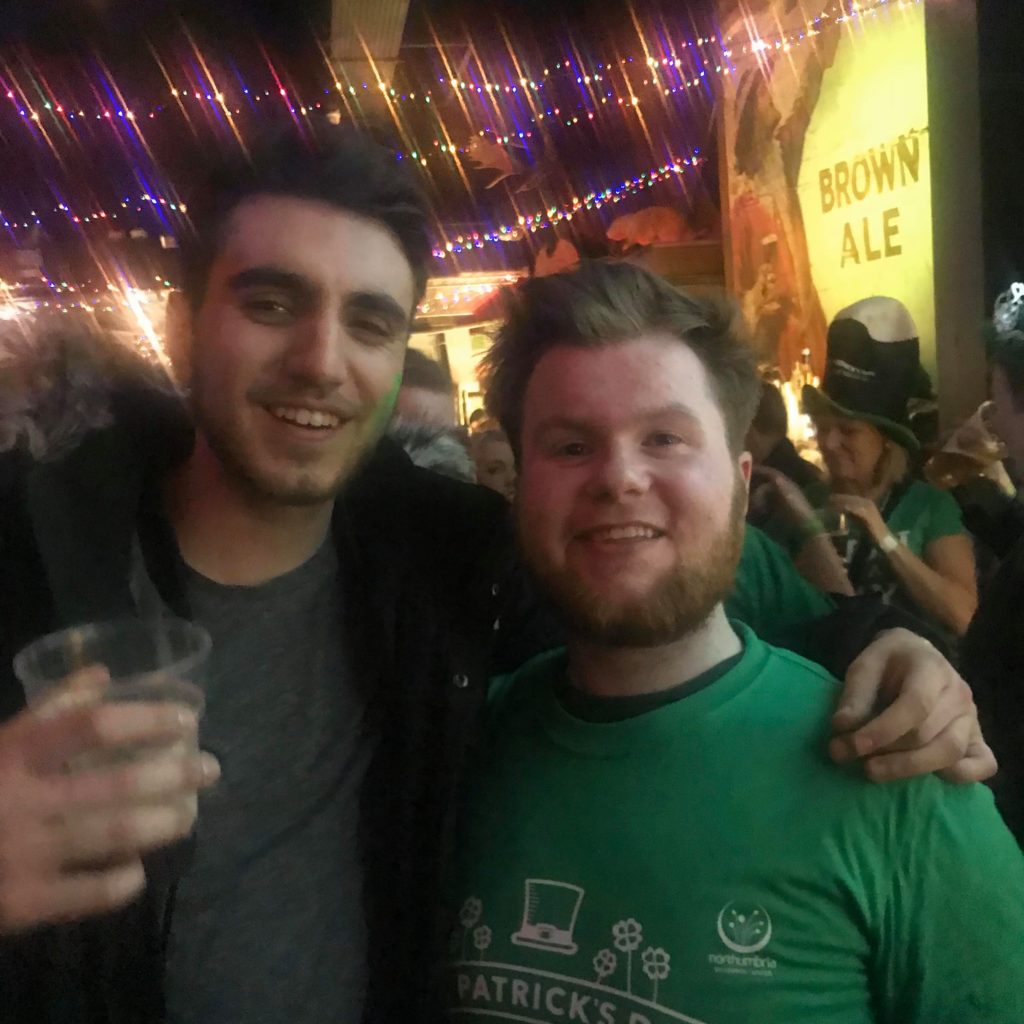 Parents are scared, they're even taking the Department of Education to court over the matter. Can you blame them, when every school south of Newry and West of Derry is closed, and yet a teenager of St. Dominics Grammar School in West Belfast is paying the price by yesterday testing positive?
It shows if anything a lack of leadership from the DUP as opposed to solid leadership and sticking to guns on either the British or Irish policy. Yes, Devolution will deal with this, but right now in what Mr Varadkar chillingly described last night as 'the calm before the storm', Northern Ireland needs strong leadership now more than ever. 
In a reductive sense, it's as if the Conservative party are expecting the Coronavirus to reach Omeath (good luck getting a Tory to ever show you were that is on a map), come to the border and make a u-turn for Dundalk. With Sinn Féin's Michelle O'Neill believing that 'now is the time for action', whilst the DUP's Arlene Foster is waiting for appropriate 'medical evidence', people up and down the country are scared at the lack of stability across the six counties in tackling COVID-19, which following 6,500 cases, we can see does not care about anybody.
As Varadkar described in his televised speech on the night of St. Patrick's Day, right now more than ever integration should be achieved to protect the best interests of the people of Ireland; North, South, East and West. The Agreement promised the creation of a North-South Ministerial Council who met last Saturday in Armagh and yet here we are four days later, with absolutely no quantifiable evidence about what was achieved within that meeting in the best of interests of Ireland. North and South.
The North's representatives have remained silent, with zero reassurances. The 'business as normal' approach of Boris Johnson telling people to avoid going out, but for businesses not to close, versus the repeated hard hitting solidarity of 'we are with you', it couldn't be clearer, which administration, holds the best interests for the full island of Ireland. Because yet again, we are paying the price.