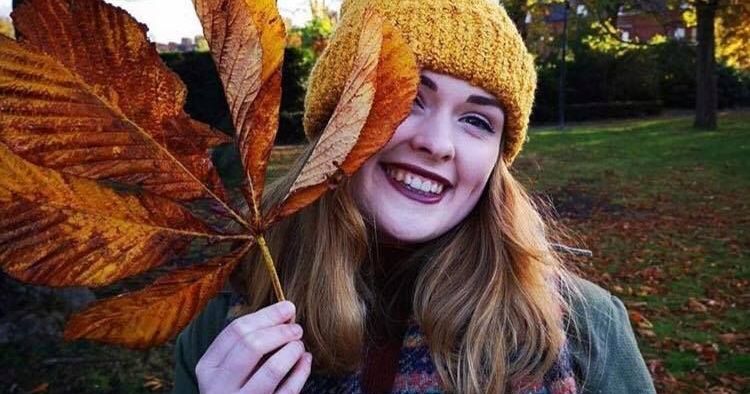 The spots in Belfast that will take your insta to the next level
Cuckoo will transform your 'gram
For some of us, our Instagram feed is more important than our degree. We put more effort into getting an "aesthetic" than getting a first. It's all part of life.
But, being in Belfast, it can be difficult to know where to go to get the kind of look you're aiming for, so I embarked on a photoshoot to show you just how Instagrammable this city can be.
Cathedral Quarter
First of all, hit up Cathedral Quarter for your night-out picture. There's nothing quite like the cobbled streets and bright lights to make your feed pop. It's also an excuse for a cheeky Outfit-of-the-Night!!
Or if you'd rather stay out of the picture, there's plenty of interesting places to capture and post, like this one.
Muriel's Cafe Bar
You can't beat an artsy bar. Try Muriel's Cafe Bar, across the street from Cathedral Quarter; it's a personal favourite. Not only is it opportune for a cocktail boomerang, but it has one of the nicest interiors that you'll just have to have on your feed.
Graffiti Walls
So, if it's planned candids (plandids) you're in to, this hidden, underground gem is perfect for a colourful background. It's close to Cathedral Quarter too, but if you walk around the city there's plenty of amazing graffiti to take advantage of, and it's all the better if you want a more urban and edgy vibe to your feed.
House Belfast
If you're looking for somewhere closer to home for a cocktail why not try House on Botantic? Ideal for that boomerang.
Cuckoo
Cuckoo, on the Lisburn Road, is a cheaper option for your drinks, as well as being a great choice for your Instagram aesthetic, with drinks served in jam-jars. It's a very retro bar in design, so is ideal for cool shots. The quirkier, the better! The Huji photography app also works like a dream in this bar if you like the disposable picture vibe on your Instagram.
The Mac Theatre
The Mac can also be a good shout for a few photographs as it can have art exhibitions on. Snap a picture of yourself in front of the artwork and voila, Instagram material! This awesome colour feature is also well worth a visit.
Bootleggers
Calling all the Foodstagrammers out there! If you haven't tried Bootleggers for a food flat-lay then where have you been? Not only does it look great, it tastes great too, and is located just beside Victoria Square. You have to love the places who have set out to be aesthetic.
Zen
This gorgeous place I actually found by accident over Christmas. Zen is stunning. It has the pretty, aesthetic look that you'll love; it almost distracts you from the food. Almost.
And make sure to look upstairs- the perfect photograph awaits.
Botanic Gardens
Last but not least, and perhaps one you're familiar with, Botanic Gardens. For all the Instagram nature-lovers, this is a clear winner. Try the Greenhouse for starters.
Bring a friend, and get your candids.
Or just admire the surroundings.
Alternatively, go outside around the gardens. Pick up a leaf in the Autumn, co-ordinate your outfit, and just like that you've got a cute Instagram.
As it's now coming into the Spring and Summer, Botanic will can just as good for your Instagram game. Grab a picnic blanket and perch yourself in the middle of the garden. Aesthetic and cute.
Enjoy upping your's or your friend's Instagram game around Belfast!!