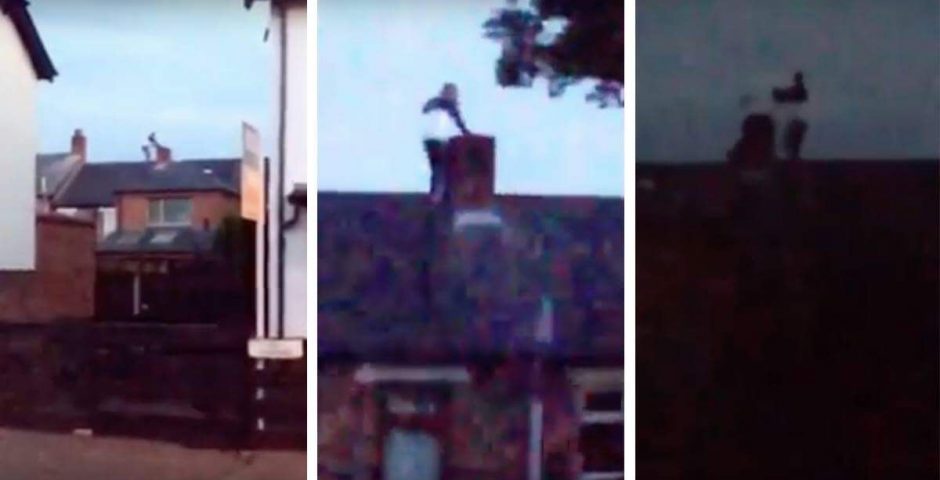 Belfast man spotted pulling down chimneys on Ashley Drive
The man was on the roof for over four hours as a number of homes were evacuated
A man was spotted pulling down a number of chimneys on Ashley Drive in the University area of Belfast last night.
The man was scaling the roofs for over four hours and is also said to have been breaking holes into attics, throwing roof tiles and bits of chimney at police and people on the streets below. A number of cars were also hit and damaged.
Videos of the man were posted on Instagram stories between 9.30pm and 2am on Sunday evening.
Video: @niamhxcunn on Instagram
A man in Belfast refused to get down from the roof of a house for four hours while he threw bricks onto the road. Video: @niamhxcunn on Instagram

Posted by The Tab Belfast on Monday, May 28, 2018
Local woman Niamh Cunningham, who witnessed the events said, "It was pretty mental but also scary. I'm not too sure why he was initially up there but he was not for coming down."
Homes were evacuated and residents were not allowed back in until this morning after structural surveys had taken place.
A 26-year old man has been arrested on suspicion of a number of offences including criminal damage following the incident.