Here are the ten types of Belfast students you'll meet when it snows
It's cute until you slip on ice outside the McClay
Ahh snow. Lovely the first evening it falls, but by the end of the next day you're trudging home in slush ready to be wrapped up in a blanket. Or maybe you're one of those people who absolutely love it, and relish throwing a snowball in your mate's face. Here are the ten types of students you'll find when the snow falls:
1. The Fully-Grown Child
"Do you wanna build a snowman?"
While many students find the prospect of venturing into the cold entirely absurd, these pure-hearted individuals can often be found playing in the snow in Botanic Gardens. They see the beauty in the snow and enjoy the crunch of it under their feet, their eyes water in the bitter wind and the tingly sensation in their fingers reminds them to defend themselves from an attack by their snowball-wielding friend. These big weans also love to draw obscenities in whatever fresh snow they can find, particularly if its on the windscreen of an unsuspecting stranger's car. Their behaviour is a prime example of that which we thought we left behind in high school. Sadly, we were mistaken.
2. The Romantic
Wrapping themselves in a blanket, they rush to turn on the heating so they can stare wistfully out of their window and watch the snow stick to the ground. They watched far too many romantic comedies over the Christmas holidays so naturally they are desperate to stick on another and wait for Hugh Grant (or his final year Anthropology student equivalent) to turn up on their door step to confess their undying love.
3. The Tinder Pro
"Netflix and chill?"
They are an old hand at the whole dating thing so naturally they take to Tinder to hit up the ideal partner for these cold, dark nights. Well, its certainly cheaper than putting the heating on. Make the popcorn you won't eat, stick on the film you won't watch and get cosy because you know full well how you want this story to end.
4. The one with an Enviable Winter Wardrobe
With their slightly frosted hair escaping from under their stylish hat, naturally accompanied by a matching scarf, this student is Tumblr-worthy. A literal model student. They have the most aesthetically pleasing coat you will ever see, the first sign of a wardrobe that you would just die for. Maybe suede boots aren't practical in this weather but damn do they look good.
5. The Party Animal – Part One
Well if it's too cold to go to the party, what better solution than to bring the party to you? These students know how to make the most of a bad situation: it's too cold to leave the house and their land lord still hasn't fixed their heating. Best way to stay warm? HOUSE PARTY! Everyone's invited, just bring your own drink (probably a hoodie and a pair of gloves too) and don't trash the place.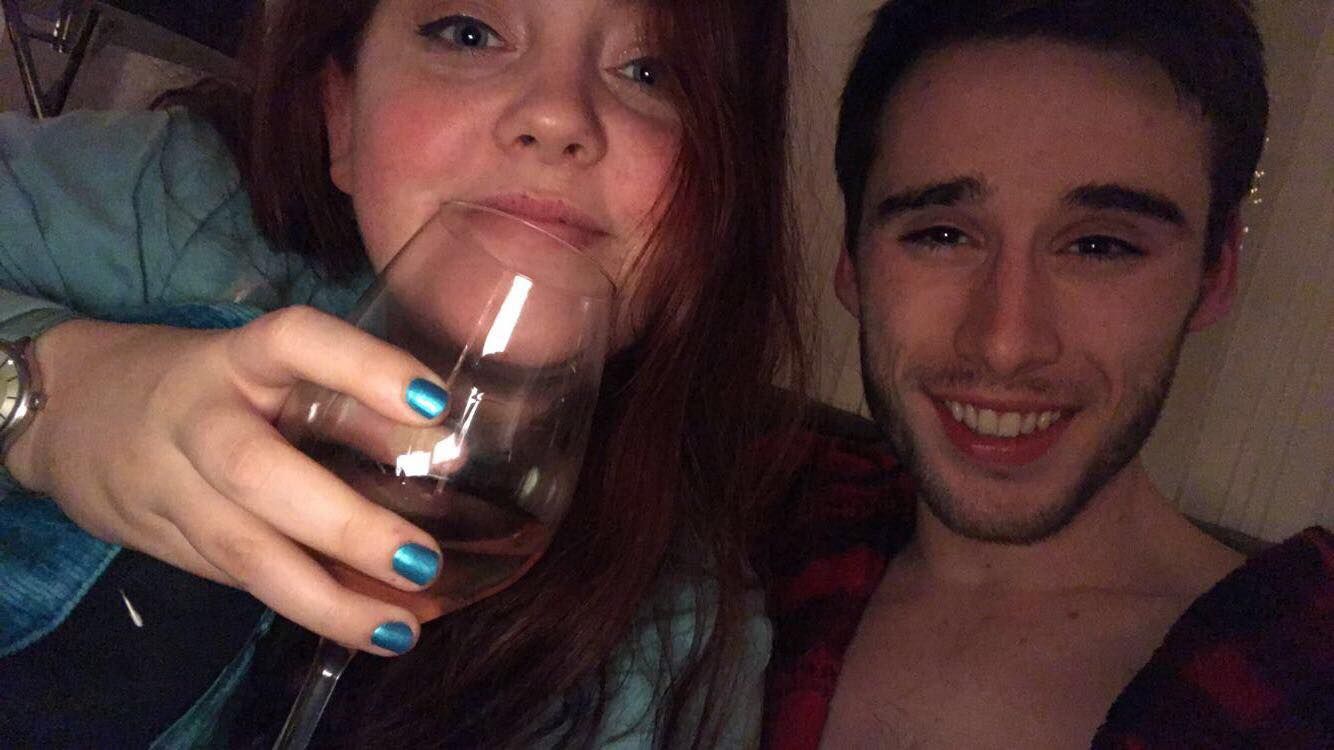 6. The Party Animal – Part Two
Oh please, unlike their less adventurous (but arguably more sensible) counterparts, these partiers are not intimidated by a bit of snow*. They gave up on long sleeves and high necks many moons ago, so don't expect a sport of bad weather to change that: nothing is going to stop this one getting their Monday night Ollie's fix thank you.
*See Miranda Priestly in The Devil Wears Prada
7. The Lazy Student
"Hey, could I get your notes from last week?"
These poor students don't want to trek to their 9 a.m lecture on Quantum Mechanics and Relativity, and who can blame them? They don't make it out of bed on the best of days, let alone when the weather is this bad. But after they missed last week's lecture, they can't afford not to go…it would be so much to catch up on…five more minutes won't hurt though…right?
8. The Complainer
"For God's sake, how am I supposed to get home?"
Unlike the previous student, the complainer will make it to their classes, but they won't do it happily. As they drag their feet on the way in they grumble about the blinding snow, in the lecture they moan about how they wish they'd worn thicker socks and, once it's over, they declare Cognitive Psychology utterly pointless and whine about being forced out of bed for such a boring lecture. Well, at least they tried.
9. The Insta Queen
After the snow has settled and turned Belfast into a glistening winter wonderland, these social media savvy individuals head to their favourite coffee shop to sit in the table by the window that they have been waiting for the perfect opportunity to post on Instagram: this is it. From here they have the best view of the snow and can also fit their creamy hot chocolate with a Snapchat-worthy number of marshmallows into the frame.
10. The Ones Who Just Get On With It
The rarest specimen of all. These students know the deal: if they don't want to fail they are going to have to drag themselves away from the warmth and comfort of their bed and march to the library through the blizzard, grabbing a Starbucks on the way to fuel their studies and warm their shaking hands. On today's agenda is the required reading for tomorrow's European Constitutional Law class.