Here are the stereotypes of every club in Belfast and the people you'll meet there
'No amount of free entry wrist bands can save this bar as it has been fully infested with The Fedoras'
For a small city, Belfast surprisingly has a club for everyone's tastes. If you want to pretend you're the NI version of Made in Chelsea, you can hit up China White. If you like the Limelight rock scene but fancy a more adult crowd, Voodoo is your place. Fly Mondays are no longer, TIME has moved on (ey ey) and created a new reason to be Hungover on Tuesdays.
With each club comes a certain kind of environment and clientele, factors that can dictate what kind of night you'll have and if you'll be in a fit state for that 9am the next day. Here we reflect on all the places in Belfast you'll end up going to during your student years:
Alibi
What we see here is a clear counterfeit version of Ollies. Just like the looky looky man on holiday with his knock- off designer bags, Alibi is full of those not quite North Down enough to pay the £10 into Ollies, yet also too important to grace the door of somewhere 'common' such as, dare I say it, Limelight. Flaming bottles of Prosecco and cornered off seating give an extra special edge to your highly rehearsed Instagram pics, as does the ball pit. All in all you're the type of gal/ guy who has put an effort into your evening. You've made an effort with your outfit, you've made an effort to be classy but, let's be honest, you can't keep up with pretending to be 'posh' all evening, as clearly displayed when you're dancing on the tables in Wok A Mole, waiting on your highly anticipated end of the night large box.
Boombox
Fans of RuPaul's Drag Race will be very familiar with Boombox as the local den of drag, with glamour dripping from the very walls (well… sort of). Although the venue is not fit for a queen, the club is consistently filled with finger snapping, death dropping youths who want nothing more than to vogue the haus down. The resident drag artists may cut you up with their sharp tongues but you won't mind – because they look like they can (and will) take you on in a fight. Overall a very overlooked club with great potential if you're fluent in The Tongue Pop. *pops*
Bot
Chances are you're a massive culchie. You probably want to drink pints of Magners and watch the latest GAA match with others from rural Tyrone who have made the move to the Big Smoke for uni. Unless it's a Wednesday night that is, and you're pre-ing in your Holylands house in your best boot cut jeans (that your mum ironed for you), ready to hit up Bot Wednesdays. Girls seem to take the dress code completely differently to their male counterparts, donning their finest ASOS bodycon dress and fake lashes, and maybe even the O'Neill's hoodie borrowed from the guy they pulled in the smoking area. And sure you can always get a Boojum on the way home to Botanic.
Cuckoo
Once a well loved 'quirky' spot, Cuckoo is now known as the Geekeasy – and for good reason. If you like your cheap drinks with a side of neck beard, this bar is almost certainly for you. The dance floor is about the size of a 20p and although the music is good, you WILL hear the same songs at the same time every week. The club really comes alive in all its geek glory when the neck beards joyously chorus along to Smash Mouth's All Star, with exaltations of Shrek quotes which were once funny and now just irritate. No amount of free entry wrist bands can save this bar as it has been fully infested with The Fedoras. I am waiting to see when the first hentai body pillow will arrive on toe.
Same songs. Outdated meme heavy. Cringe inducing.
Filthies
The clientele of Filthies is probably the most diverse in Belfast, ranging from middle-aged couples and hipster wannabees, to the teenage sesh lovers at Craics 90 looking to fill the void Box left after it closed in July. Despite the rather unflattering red lighting, the smoking area – otherwise known as 'The Secret Garden' – is pretty much the main attraction of Filthy McNastys, with fairy lights galore and two floors of Instagram worthy granny-chic decor. Just pray it doesn't rain or you're pretty much fucked. However, this bar is also dangerously deceiving as many of those who once declared going for 'casual drinks' have taken too much advantage of the cheap drinks in the Gypsy lounge, and experienced a rather Nasty night themselves.
Foundry
Foundry presents itself as a place for the weirdos and social outcasts, and in a fair and just world it would be such. Unfortunately, everyone that goes here is on a quest to out-edge one another, vigorously side-stepping to whatever beat the DJs play while pretending they're not middle class. But don't let that put you off, there are some genuinely nice people here and the bouncers are sound. Be wary of drink prices on the weekend, I've paid £9 for a vodka and sprite here. The smoking area of Foundry is where you can fully assess your outfit in comparison to others and determine whether or not you deserve to be there. See this meme for reference:
Hatfield
Those who regularly frequent The Hatfield are not difficult to spot. Dressed in County colours and a half zip, a light wiff of Buckfast follows behind wherever they go. After making the treacherous trek from The Lands, Mummy or Daddy's money is spent on the drinks that will set you up for your crazy night ahead most likely in BOT or The Fly, and most likely the same sort of night out you enjoy every night of the week cause you're such a legend. The true regulars probably do a course like 'Human Resource Management' or 'Building Surveying.'
Kremlin
A night out in Kremlin reinvigorates your faith in the human race. You're surrounded by people who just want to have a good time and dance to the cheesiest songs around. The drinks are cheap as fuck and the atmosphere is so much more buzzing than the heteronormativity of other clubs in Belfast. When you want a break from slutdropping to Lady Gaga's Just Dance, you can have a chat in the friendliest smoking area in Belfast. Just be careful of that one straight guy creeping around the young girls. There's also nothing like unisex toilets to unite your friendship group as everyone can partake in the ritual "omg did you see that guy he was so checking me out!" debrief. You'll either end the night with chips from next door or a couple of poppers, a happy ending either way.
Lavery's
If the endless stream of local indie bands gigging here doesn't whet your appetite for an obscure craft beer, nothing will. Saturday night's Beat Connection may be the perfect place to discuss beard grooming techniques and the latest independent coffee shop in Stranmillis, but everyone can smell the desperation to be cool off you – no one believes Modest Mouse is your favourite band.
Limelight
Limelight is ultimately the most 'fail-safe' club to visit in Belfast. You're guaranteed a reasonably good night, with reasonably cheap drinks, and the same generic tunes night after night. Without a doubt you can bet that Mr Brightside, Bohemian Rhapsody, Sweet dreams, Call me Al, Africa, Teenage Dirtbag and pretty much anything by Kanye West will play throughout the night. Limelight 2 aka 'the rock bit' is so repetitive that they even have their very own playlist on Spotify. And finally, taking full advantage of the free candyfloss and face paint is a must, I mean if you come back after a night out at Limelight without some glittery tiger-print face paint melting down your face, did you even go?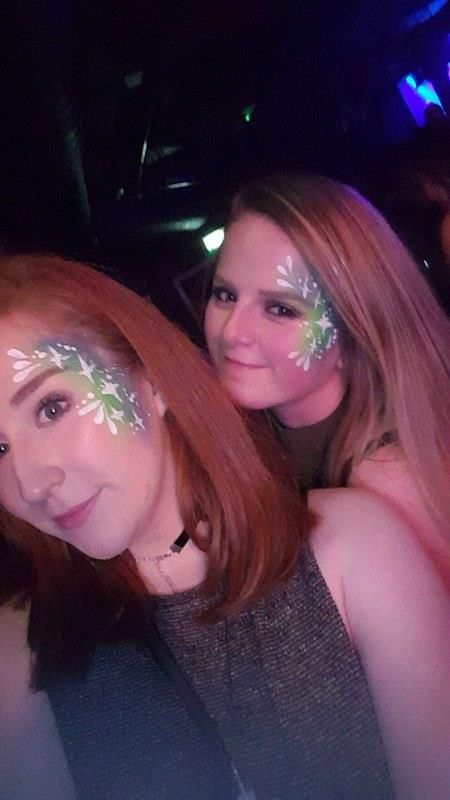 Lux (Villa)
If you want to go somewhere where the music is remixed to fuck and not in a good way, come to Lux! Try and bust some moves to Beyonce when it is constantly interrupted by interjections of disconnected "wub" noises- the attendees of the club cling to the sides of the room to avoid the dance floor. The club itself is about the size of a house in the Holylands with much less charm. If you enjoy hanging out in a congested smoking area with girls who want to buy some menthols off you and guys with lots of gel in their hair, then this is the place to be. To quote a review of the establishment – "fair play – you managed to make St Patrick's Day shite."
Ollies
Standing in the queue you hear the faint murmurs of 'mayte' and discussions of how much money someone's parents have given them for the week ahead. The vision before you is tweed. Tweed, brogues and not a black Van in sight. The night on which you choose to attend is very important. If you're there on a Saturday you definitely do NOT come from the Holylands as paying the £10 in plus drinks would cost you to remortgage your home, however a visit during the week will see many different 'social barriers' being broken. It is an absolute necessity for all girls to have their picture taken on the newly installed swings, failure to do so will result in the horrific prospect of no picture to post on Instagram showing your wild night out, the swing subtly highlighting your social superiority due to being an Ollies regular.
X1000 knob points if you wear an Ollies hoodie in public.
Parlour
Technically not a club but popular with students. This bar has a really cool and chill vibe, and it would remain cool and chill if it wasn't for the huge crowds the Bingo and Quiz nights attract. This is not the place for a first date, despite the flattering amber lighting. You'll not hear each other through the shouting of men drunk on beer, and lord help you if there's football on. Innuendo Bingo will make or break your date, depending on how fun either of you are. The pitchers and pizza are cheap as chips here, hence it is a popular destination for societies to meet. Just be wary of staying here too long into your night out, as the man on the microphone will slowly morph into a David Lynch character and put your head away.
Speakeasy
Follow the distant "YEEEEEOOOOO" and you will reluctantly find yourself in the Students' Union Speakeasy. The crowd is a motley crew of hardcore football fanatics, first years looking to score a wee meet, and a few da's. Pool serves as a pleasant distraction from the overall uncomfortable atmosphere of football chants and slut dropping firsties. There is something to be said about a bar whom's greatest draw is Monday night bingo.
Thompsons
Thompsons is essentially where you go if you don't get into Limelight. Probably more of a Belfast landmark than the City Hall across the road from it, Limelight rejects journey down the dark alleyway to face Belfast's most easy-going bouncers. A haven for the likes of your flatmate who "loves deep house," bodies and jaws are swinging to the nondescript techno of your man from Cool FM. Thompsons is full of the weirdos your ma warned you about.