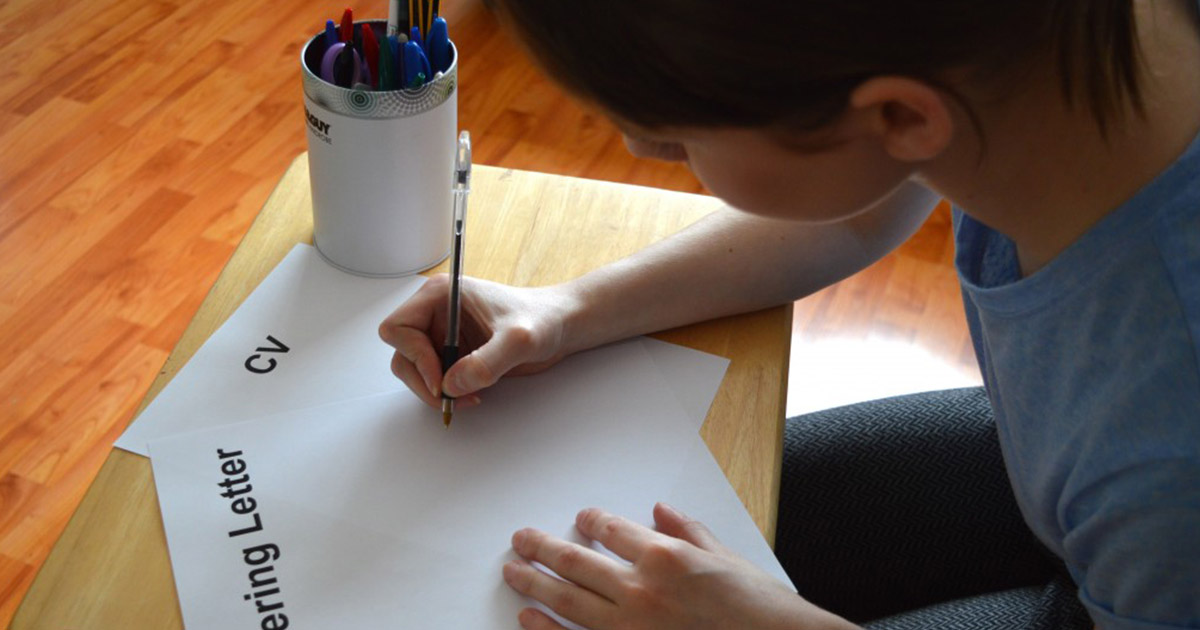 If you're dossing about this summer, you should really be getting a job
They don't give us three months off to do nothing
cv
employment
grad job
grad scheme
job
national
noad
summer
thailand
travelling
uni
university
Backpacking around the world is not the voyage of self-discovery every hipster sporting a top-knot and questionable facial hair says it is.
Instead of spending your summer trolling around Thailand on a "soul-searching expedition", getting a job or internship over the holidays should really be your top priority. Everyone has some exciting plans for the summer, be it contemplating the meaning of life in a Colombian meditation camp, drunken holidays in Magaluf or kick-starting a three month Netflix marathon. But as fun as these options are, they're hardly going to appear on the skills section of your CV.
Believe it or not, employers aren't looking to hire people with good Zen habits or a certain tolerance for vodka-based mixers. While you might think going to Thailand will make you somewhat unique, the truth is thousands of students will also be heading on that "special trip" over the holidays. So if you really want to stand out from the crowd when you graduate, don't "find yourself" this summer, find a job.
You should be updating your CV and sending it out to as many potential employers as possible – not just online but in person, where you can use your people skills to charm yourself into a job, rather than your next far-Eastern hostel. Employers receive hundreds of applications to sift through and only glance at each for an average of nine seconds, so don't think you're going to jump out by printing it on slightly-bigger-than-A4 paper. What's more, for those of you on a sandwich course, your CV will need to be primed and ready for placement year anyway, so cheap flights and a desire to wear your new kimono just aren't excuse enough to put it off.
Updating your CV is one thing, getting some experience to put on there is another. But while finding a part-time job can be difficult, putting yourself out there is often half the battle – and there really is no better time to be looking. Not only are you free from any studying commitments, but it's unlikely you'll have this sort of time on your hands again – not to mention there are hundreds of temporary jobs available in the summer you just won't find during term time.
If you are able to find paid work, not only will you be making your graduate self more-employable, you'll probably be earning enough to fund whatever booze-fuelled nights you have planned over the summer. Maybe one day you'll be able to afford a proper holiday to Thailand, in a proper hotel with proper food which, above all, doesn't involve living out of a rucksack for months on end, getting blind drunk every night in order to forget your voyage of self-discovery is little more than a low-cost hiking trip, with an alarming lack of basic facilities.
Summer jobs and internships don't even have be relevant to your chosen career: any practical experience in the workplace will demonstrate transferable skills, such as good communication and time-management, which are valued by all employers. Such experience will look great on your CV, helping you to lock down that placement, flexible work to fit around your studies during term-time and even more permanent positions post-graduation.
Summer jobs also help develop your confidence and acquire professional contacts you'll need in the future. You'll even get the chance to meet new people, and I don't mean in some uninhabitable dorm room thousands of miles away, but in a hospitable environment – minus the jet lag.
Don't waste your entire summer binge-drinking in Thailand or binge-watching on campus. Getting a summer job will have benefits extending to more than just a damaged liver and a few photos from "journey of a lifetime", in which the most you discovered was how much you missed a good wifi signal and a working shower.