It may have the worst accent, but Brummies know how to party
Which is why it's the best night out in the country
Most of us are probably from a small town where every night ends up the same: cheap drinks at Spoons followed by a trip to the same, small club packed with creepy locals. Then we came to Birmingham, and realised why everyone raved about clubbing so much.
As the second biggest city in England, and with more than three different areas in the centre packed full of over 40 different night clubs, Birmingham is definitely the place to be for a good, unique night out. You may think London has more to offer on the clubbing scene, but does London give you £1.50 mixers or £5 for a quad vod and lemonade? Thought not.
Whatever your taste may be, there is somewhere for everyone on Broad Street. If cheesy pop is your thing, then head over to Popworld. It may be a chain, but is the Popworld in your city in an old, 10 Downing Street looking house? They are probably also the record holders of playing the most One Direction songs played in the space of 20 minutes, and in these uncertain times, you need something you can rely on.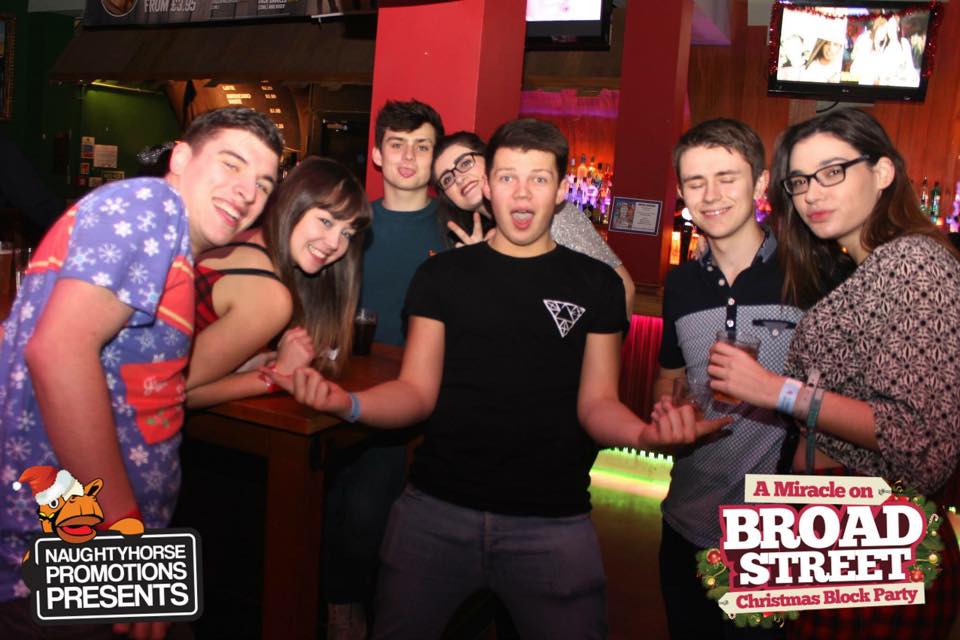 If that's not your scene then maybe Mooch, the home to RnB, is. It's jam packed on a Wednesday, holding its famous Hooch at Mooch where I'm sure you can grab a cheeky hooch too.
Birmingham also has the Arcadian, the "classier night out". These daytime bars quickly turn into sophisticated clubs as soon as the sun sets. Bars such as Indi bar and Myyst attract a lot of students, and are great during the week.
But the biggest and best club on Broad Street is definitely Gatecrasher, where no night is the same. You can go to this club 20 times and still find more rooms full of more people and different music. It's a labyrinth.
Digbeth is the place to be for alternative individuals. The Rainbow Venues provide a great facility for pill-poppers and those stoners who want to kick back and have a chilled night out. Warehouse, formally known as The Custard Factory, is another popular venue with its quirky appearance and huge events. There's also the smaller venues, such as Suki 10c and Next Door, which have proved to be brilliant venues for our very own Snow Club to host their termly parties.
Of course Gosta Green on campus is a decent Monday and Saturday night at Quids, with drinks starting from £1. The pub is an incredible student club, selling pitchers of alcohol in popcorn containers, or in fishbowls. And if you are looking for a party that lasts all night, Bushwackers near the library and Rooftop near Aston campus are the clear winners where the party does not stop until 7 or 8am.
What about when your night does eventually come to an end? The amount of food places after a night out throughout the city centre is unreal. An Aston favourite has to be the notorious and perfectly placed Chicken Hut, which provides a huge array of greasy food perfect for your end of the night snack. And if that isn't good enough for you, there are loads of other food places strategically placed on or around Broad Street.
And if you're STILL hungry? Well Birmingham is a huge city, meaning there are a huge number of takeaways open for most of the night, including Domino's. What more could you possibly want from a night out?
The party never stops in Birmingham, and no matter what day of the week it is, or what music you're into, you'll always be able to find somewhere to dance the night away (except maybe Saturday, when all the locals come out). You can do it without breaking the bank too.
Birmingham does literally cater for everyone's needs.
@ElizabethMay_