Giant luminous rabbits invade Aberdeen
They're seven metres tall
As part of an art project by award winning artist, Amanda Parer, Aberdeen is playing host to a load of 27 feet high rabbits for the Aberdeen Winter Festival.
The rabbits are boosting Aberdeen's cultural and artistic credentials and have toured culture capitals such as Paris, London, New York and Sydney.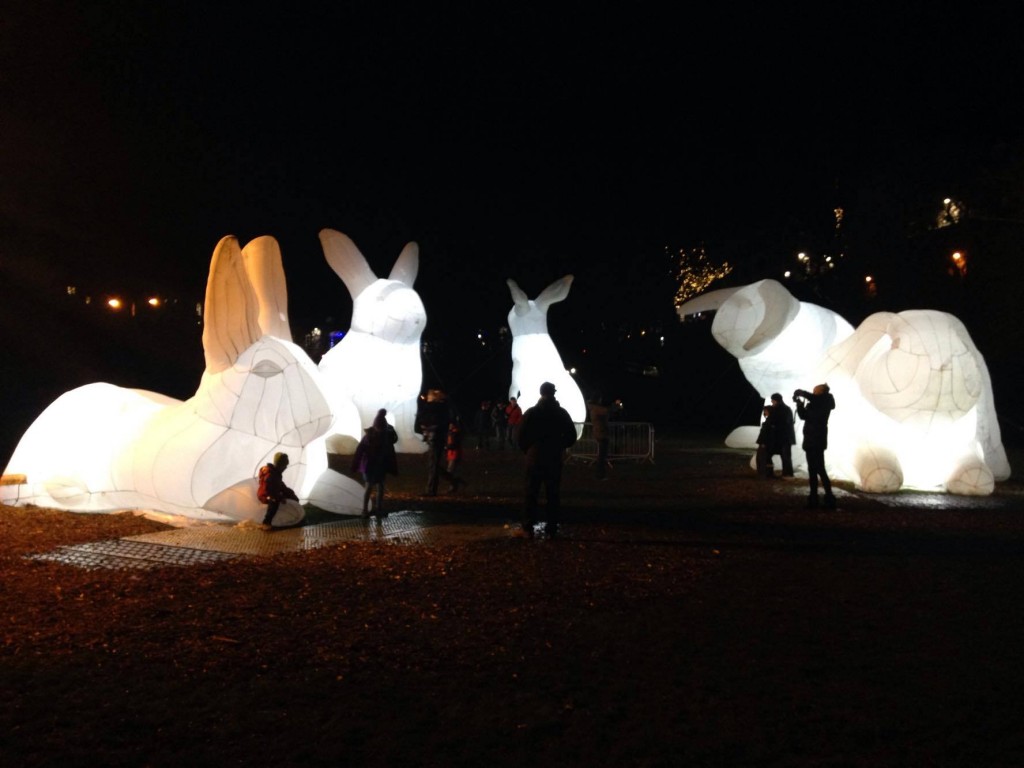 The artwork is named "intrude" and in explanation of this, Parer said that: "The whole idea of having these giant pieces on display is that they don't fit in."
The idea is that they are from a "fantasy" world where nothing is what it seems to be.
Although they have been met with some amount of skepticism by Aberdeen councillors, they certainly add something different and interesting to Union Terrace Gardens.
The artist describes them as: "A playful artwork that evokes fantasy and wonder. It has been designed to give the sense that five giant glowing white rabbits have just hopped in and intruded on a given environment, in this case the Aberdeen's wonderful Union Terrace Gardens."
It's a little bit more Alice's wonderland than winter but why don't you stop by, and see what all the fuss is about, before heading home for Christmas?