Want an anonymous blowjob? Head to William Guild
Glory holes found on third floor
Sordid glory holes have sprung up in a male bathroom in William Guild.
And no matter how many times the uni tries to cover them up, a randy DIY expert keeps exposing them.
But it's hardly surprising after Fraser Noble was revealed as a prime gay hook-up location.
The holes have been drilled in a male bathroom of the third floor and professionally sanded down.
There even appears to be crusty spunk around them.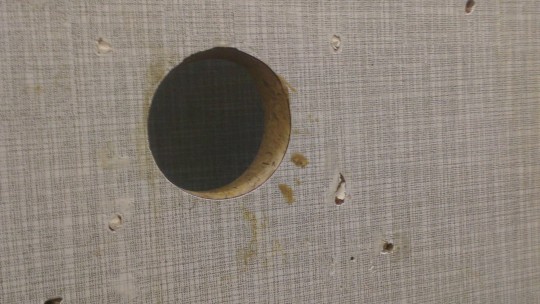 But some students have expressed worry over this rather unorthodox use of facilities.
One Psychology student, who worked in the building over the summer, said: "I actually walked two floors down to another toilet because I was constantly afraid of walking in on someone being sucked off."
And paragon of knowledge, Clive Basingstoke added: "The problem with glory holes is when you're genuinely there to take a shit, and you feel obligated to jack someone else off even though you're not in the mood."
But third-year Psychology student Owen said: "The hole has damage around it suggesting that someone has foiled an attempt to fix it, perhaps in a kind of sexually charged hulk rage?
"I don't want to be sharing a toilet with someone with that kind of strength."
Despite having to fix these holes, and therefore obviously aware of the issue, the university security division has failed to respond to concerns raised by students via email.
A cock-sucking conspiracy maybe?