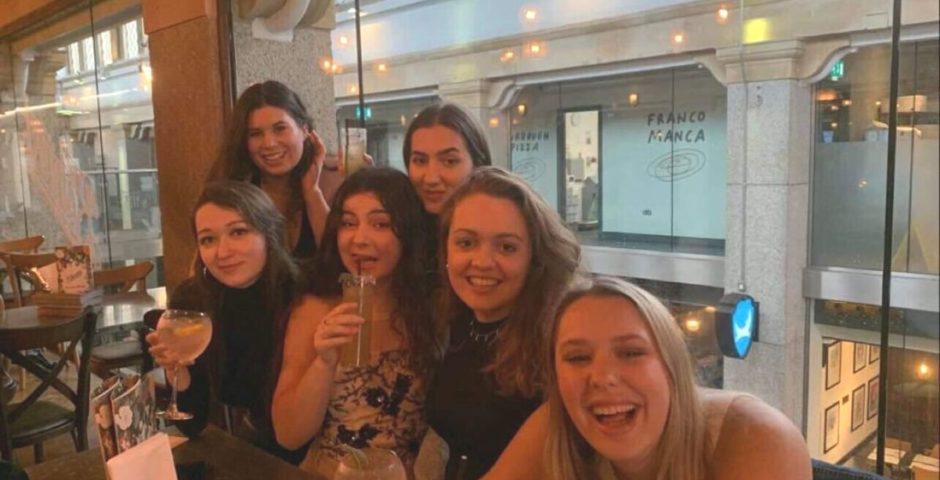 Here are all the freebies you can get on A-Level Results Day 2022
If you got Ds and below on your A-Levels you can go to The London Dungeon for free!
| UPDATED
A-Level Results Day 2022 is here and students across the country are most likely biting their nails to stumps thinking about what UCAS will say as they refresh their emails. Regardless of what grades you get this A-Level Results Day, there is one thing that'll go down like a treat and that's freebies! Every year, food chains and brands offer out free incentives if you show up with your A-Level results. Whether you're off on your gap yah or off to study Mechanical Engineering at Warwick like the smarty pants you are, have a read of all the freebies you can get on A-Level Results day 2022:
Nando's
If there's a food chain you can trust to make your August brighter, it's Nando's. Every year, Nando's offers a free starter of quarter chicken if students show their A-Level results to the cashier.
Las Iguanas
If you have a bit of a sweet tooth, Las Iguanas is the place for you. It is offering free churros for all A-Level students if you show your results and student ID on the day.
Gordon Ramsay's Street Pizza Southwark
If you want to celebrate your A-Level results with a fancy pizza, Gordon Ramsay is offering free pizza to students collecting their A-Levels. In a tweet, Gordon said: "It's results week! Anyone collecting their A Level or GCSE results can celebrate with pizza on me at Street Pizza Southwark this Thursday and next Thursday from 5pm.
Pizza Express
It seems like pizza is the only way to to celebrate your A-Levels and it seems fitting. Pizza Express if offering A-Level students a free portion of dough balls but it's only available while stocks last so get out of school and to your local Pizza Express fast.
The London Dungeon
London Dungeons has recently announced if you received D grades and below in your A-Levels, you can go there for free! Softens the blow a bit I guess. The County Hall attraction said: "The London Dungeon is offering a reward for anyone whose grades are bad across the board. We're talking more Ds and Es than in Sweeney Todd!"
Are you starting uni this year? Follow us on Instagram @thetab_ for all your uni's gossip, news and top memes.
Related stories recommended by this writer:
• These are the Russell Group unis that are currently offering courses through Clearing
• Russell Group universities ranked by how expensive their city's pints are
• If your A-Level results aren't as good as you wanted, here's why you should take a gap year