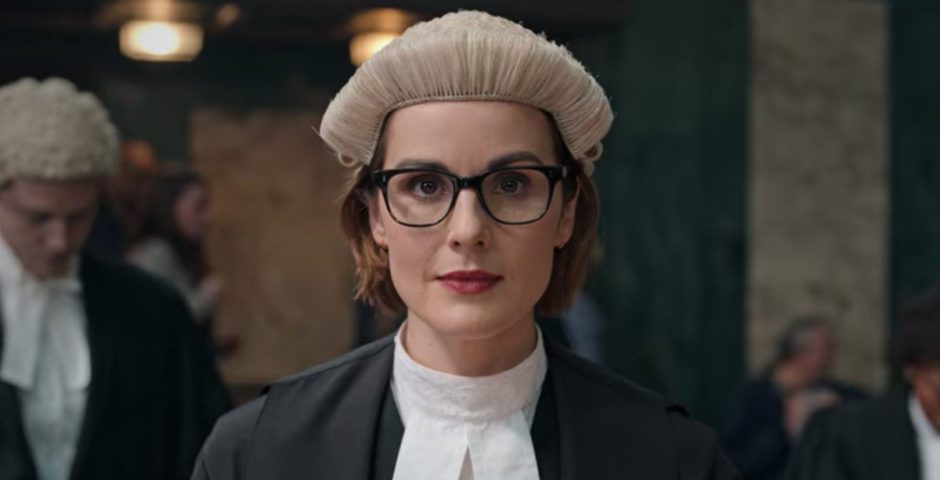 Ok, we need to talk about *that* controversial Anatomy of a Scandal ending
I'm just… not sure how I feel?
Right, we need to have a chat. If you've just finished Anatomy of a Scandal you'll be familiar with the ending. At first, I was pretty satisfied. I was glad for the character arc with Sophie and a final bit of what seemed like poetic justice. But, then you sit and think about it for a while and I just don't think it really worked? The ending forgot about integral parts of the story and the final line just felt a little distasteful? I'm really feeling a bit empty.
And it looks as though I'm not alone. After watching the ending I went straight to see what other people had to say about how Anatomy of a Scandal ended and everyone is divided. Here's what people have said.
If you were left confused, here's a quick summary of the ending of Anatomy of a Scandal explained
Right, so the story follows James and Sophie Whitehouse. James is an MP and it comes out that he has had an affair with one of his researchers, Olivia Lytton. Olivia also claims that just after their affair had ended, James raped her in a lift. She claims they had consensual sex plenty of times during their relationship, but on this occasion James turned violent and she clearly said "not here" and withdrew consent, but James continued.
As the show continues, we hear powerful testimony from Olivia and learn more about James' past at uni, where he was part of debaucherous fraternity, The Libertines Club. We learn this isn't the first time James has forced himself on a woman, and at uni he raped a woman called Holly Berry, who was friends with his wife Sophie at Oxford.
Then the twist comes: Nobody has heard from Holly in years, and that's because Holly is actually now Kate – the lawyer trying to prosecute James in this very rape trial. It's not long before Sophie and James connect the dots and work out Kate is actually Holly, but it's wasted – James gets his "not guilty" result and leaves court a free man.
However, in flashbacks of the night at uni when James raped Holly, we watched another tragedy. Someone in the Libertines Club had taken heroin, fallen off a building and died. The heroin had been provided by the now Prime Minister and James had hidden the evidence and kept the secret to this day. Sophie finds out about what happened, and can't let knowing that James is in fact a rapist, and raped someone she knew, go. She takes the information about the death to the press, which sees James back up in court.
In the final scenes we see Sophie meet up with Kate and wish her "Merry Christmas, Holly Berry", and that's that. Our justice is that James is finally being prosecuted for something.
But, the ending has divided people
People aren't exactly across the board happy with how the Anatomy of a Scandal ending played out. Merry Christmas, Holly Berry??? Is that all we're getting?? After everything, this man has just walked free for rape and we're expected to see this as a nice Christmas gift? Also, where the hell is Olivia Lytton? Her story is the main part of the show, but after her trial we never see her again. She is completely forgotten and the ending fails to give her any closure whatsoever.
After first watching the show, I was so glad that Sophie ditched being the dutiful wife and had her bad bitch moment in bringing her slimy husband down, but having thought about it, the show neglects the survivors of this story – a lot.
Vulture reviewed the ending, and argued the final line was "absurd". "Is it meant to be funny? Is it meant to be sweet? Is it meant to be sort of wry and knowing — but then it completely fails? Is it meant to be darkly humorous? Or maybe darkly triumphant?" the article reads. It describes the closing note as "so utterly unhinged" and says "there is no circumstance in which a show about a man on trial for rape should end with the line 'Merry Christmas, Holly Berry'."
Twitter is also completely divided, with some loving the ending and some absolutely hating it.
Now I just don't know how to feel.
Anatomy of a Scandal is available on Netflix now. For all the latest Netflix news, drops, quizzes and memes like The Holy Church of Netflix on Facebook. 
Related stories recommended by this writer:
• These are all the real life filming locations from Anatomy of a Scandal on Netflix
• Anatomy of a Scandal teaches more about consent than school ever did
• This is where you recognise the cast of Anatomy of a Scandal on Netflix from