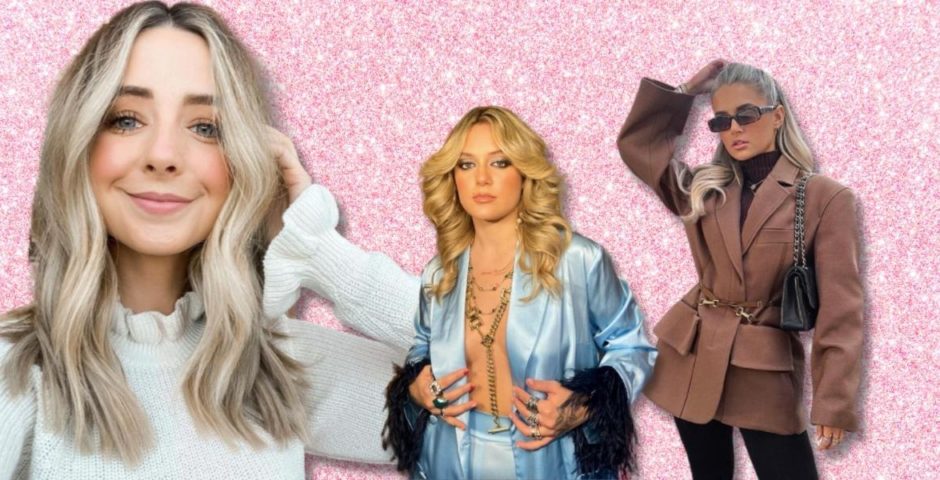 A brief history of the most *scandalous* influencer book releases
When you're a celebrity, it's a rite of passage to write (or ghostwrite) the life story no-one asked for – from zero to hero; rags to riches. In the noughties, iconic z-listers from Big Brother or Embarrassing Bodies would write 200 pages of unfiltered trash, garnish it with a glittery pink cover, put it out and wait for the general public to lap it up. The books were never going to win literary awards – but the writers knew it. And we LOVED it.
Gone are the days of writing cheesy, terrible biographies for the sake of it. Nowadays, anyone with over 10,000 followers on Instagram, Twitter or TikTok will be automatically gifted a book deal like a throwaway PR package. Every novel needs to be a Shakespearian-level work of art – with plenty of self-help tips, tales of woe and an uplifting message at the end.
What hasn't left us, however, is the high-camp-level of sheer scandal that comes with influencer book culture. From plagiarism accusations to allegedly pushing a Tory narrative, these book controversies have to be the biggest so far:
Florence Given
23-year-old illustrator Florence Given quickly rose to fame with her quirky, girlboss-style drawings on Instagram. It was obvious to everyone that a book deal was inevitable and, two years ago, she proved us right.
Women Don't Owe You Pretty is a book filled to the brim with vague self-love advice and raw illustration. In December 2020, #SaggyBoobsMatter activist and influencer Chidera Eggerue openly accused Florence of stealing her words.
Tired of the Florence Given/The Slumflower situ, but Florence's 'statement' last night was ridiculous. Thouuuuusands are pointing out the similarities between the books and were even before Chidera started the convo, how is she just gonna say ✨no✨

— lucy (@lucyharbron) January 15, 2021
In an Instagram video, Chidera compared the pages of How To Get Over A Boy with Florence's own release, Women Don't Owe You Pretty. She claimed that one of Florence's chapters, titled "Women Do Not Exist To Satisfy The Male Gaze," was similar to her own chapter, "Stop Trying To Impress Him."
Chidera Eggerue
As the war between the books raged on, many people began accusing Chidera – AKA The Slumflower – of selling a "watered-down" version of feminism to young girls.
Some accused Chidera of "stealing" Pinterest quotes and co-opting them for her own books, including the 2018 release What A Time To Be Alone.
loooool not Florence Given and The Slumflower fighting over who monetised the Pinterest quotes they shared on Instagram and put in a book

— Diyora Shadijanova (Диёра Шадижанова) 🇺🇿🇹🇯 (@thediyora) December 9, 2020
Ultimately, people decided both influencers were as bad as each other, and no version of "feminism-lite" is truly original.
Zoella
The mid-2010s were simpler times, granted, but they proved pretty rocky for Zoe Sugg. Her debut young adult novel, Girl Online, sold 78,000 copies in its first week. But while teens everywhere were snatching copies up faster than you can say "I am *not* a Tory," critics were starting to speculate Zoe may have received some help.
To everyone's shock and horror, Penguin publishers admitted: "Zoe Sugg did not write the book Girl Online on her own." It was revealed she'd used a team of ghostwriters to pen the book alongside her. Although she actually did mention them in the acknowledgements, I think it's fair to say no-one was ever going to read that.
Zoe later opened up to Cosmopolitan about how the experience "affected my confidence massively."
Grace Beverley
Back in early 2021, the then-23-year-old Grace Beverley had the world at her feet. She founded two businesses while at uni, ended up on Forbes' 30 Under 30 list *and* boasted 1 million followers on Instagram.
But when she released her self-help book Working Hard, Hardly Working, many people began to raise questions about the level of privilege she was born into.
Waitttt so this Grace Beverley chick releases a self help book all about "hard work" yet comes from a multimillionaire real estate tycoon family? LMAOO

— Sophie Ross (@SophRossss) April 15, 2021
Her mum is Victoria Beverley, the daughter of a multimillionaire property developer. She went to a fee-paying school, later being rewarded a choral scholarship to Oxford.
Molly-Mae
Our Molly-Mae hasn't had the best start to 2022, has she? Just weeks on from her internet-breaking "24 hours a day" comment, the 22-year-old announced the release of her new memoir, Becoming Molly-Mae.
Molly Mae didn't need to write a whole book to tell us what we already know, she did a reality show then turned out to be more successful than her POC housemates because of her privilege.

— Aarandeep (@aarandeep) February 10, 2022
Aside from people generally wondering why a 22-year-old is releasing a whole MEMOIR, others are wondering why a former Love Islander is writing a book on her journey to becoming a star.
molly mae's memoir…girl what are u remembering? year 9??

— mishti ali 🏳️‍🌈🇧🇩 (@heresmishti) February 12, 2022
Twitter users even accused her of copying Michelle Obama's biography title. Wild.
as if molly mae titled her book the same as michelle obama's …

— piper bella 🤎 (@sorrydoctorphil) February 10, 2022
We all have 24 hours in a day – and I think I'll spend mine reading literally anything else, thanks.
Related stories recommended by this writer: