Court cases and deals with ASOS: Here's where all The Apprentice winners are now
One winner SUED Lord Sugar
Every year you tune in to The Apprentice, thinking it couldn't possibly get any more chaotic – and yet each series the show only gets even more dramatic. The Apprentice has has some pretty iconic winners in the past – Dr Leah, Sian the ultimate girlboss, and who could forget Ricky Martin? There have been 16 Apprentice winners across 15 series so far, and they've all had, uh, let's say varying degrees of success. When we look at where all the winners of The Apprentice are now, some have had deals with ASOS or are raking in millions of pounds, whilst some have resorted to posting their very own motivational quotes on their cringe Instagrams. One previous winner even tried to sue Lord Sugar.
Here's where The Apprentice winners of past series are now, how successful they've been and what they're all up to:
Tim Campbell
If you'd forgotten who Tim Campbell is, you were reminded the second you turned on your TV to tune into the most recent series of The Apprentice and spotted him as Lord Sugar's new aide.
Tim won the first ever series of The Apprentice back in 2005 and subsequently got a six-figure salary working for Lord Sugar's company Amstrad. After he left Amstrad, he went on to be Boris Johnson's training ambassador when the Prime Minister was Mayor of London. He was awarded an MBE for services to enterprise in 2012. Tim is now 44, has two children, and said he is "honoured" to be standing in for Claude on The Apprentice series 16.
Michelle Dewberry
Winner of The Apprentice season two, Michelle Dewberry followed in Tim's footsteps and joined Lord Sugar's company on £100,000 per year in 2006. She left soon after and started her own consultancy firm. Michelle became a monthly columnist for the Business Matters magazine in 2009, and got to the final of The Chase in 2016.
As well as being a businesswoman and parent, Michelle has got into politics. She has a show on GB News, and stood as an independent pro-Brexit candidate in Hull in the 2017 general election, where she came fourth. She stood again in 2019, for the Brexit Party, coming third.
Simon Ambrose
Simon Ambrose won The Apprentice season three in 2007 and his Instagram lists him as a "public figure". He has 1,812 followers at the time of writing. Simon worked at Lord Sugar's real estate company Amsprop for three years before leaving in 2010. He now runs a private property company, according to his LinkedIn. Simon is also a father and got married last year.
Lee McQueen
Before winning The Apprentice in 2008, Lee McQueen had been working in recruitment. After his win Lee worked for Lord Sugar's business Amscreen for a few years, until leaving and founding a recruitment company, which he still works for. Lee's LinkedIn says he's also the founder and CEO of a "talent assessment platform", whatever that means x
Yasmina Siadatan
Yasmina won series five of The Apprentice, and as part of her prize went to work at Amscreen alongside series four winner Lee, working here for almost two years. Since then she's had various jobs in different businesses.
Stella English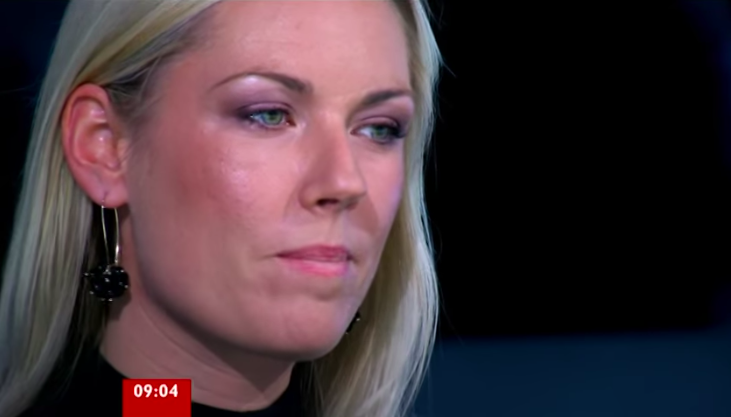 After winning a £100,000-a-year job at one of Lord Sugar's companies, like all the other -winners before, Stella reportedly said she was just a "glorified PA" and asked for a new position, which she got, the Mirror reports. She ended up resigning from this and sued Lord Sugar for constructive dismissal – but according to the Mirror the panel decided her case was "ill-advised" and "should never have been brought".
THEN in 2013 Lord Sugar counter-sued Stella, for her to pay for his legal fees for the case against him. She said she had just £200 in her account and had applied for housing benefit. Lord Sugar's counter claim failed and Stella didn't have to repay the fees. You can now book her as a motivational speaker for events, if you'd like.
Tom Pellereau
The prize changed from The Apprentice season seven onwards – instead of the show's winner getting a six-figure job at one of Lord Sugar's companies, they would get a £250,000 investment from Lord Sugar towards their own business. Tom Pellereau was the first candidate to win this, in 2011, with a business for his S-shaped nail file he had invented. Over 10 years later, Tom still owns this business 50/50 with Lord Sugar and he's invented loads more cool products. They're hiring right now too, if you want to get involved.
Ricky Martin
Who could forget 2012 winner Ricky Martin, who apparently changed his name from Richard to be like the singer? With his investment from Lord Sugar, Ricky set up a specialist science recruitment company, which he is still the managing director of. He calls himself #RecruiterRicky on Twitter, and has been tweeting a LOT about the most recent series of The Apprentice, if you fancy dropping him a follow.
Leah Totton
2013's winner was Northern Irish former model, Dr Leah Totton. She set up a chain of cosmetic clinics, which has since won national awards. Leah is a qualified doctor and after The Apprentice continued to work part-time for the NHS. She's also been on This Morning, debating whether it's okay to show cleavage in an interview.
Mark Wright
No, not the guy from TOWIE – Australian-born Mark won the 10th series of The Apprentice. He and Lord Sugar set up a digital marketing agency, which is still going strong seven years later and is reportedly the most successful business to have been founded by a winner of The Apprentice having turned over £4m in its second year. Mark's been named on a Forbes 30 under 30 list, and won UK Entrepreneur of the Year 2018.
Joseph Valente
2015 winner Joseph Valente went on to set up a company that offers training and business help to tradesmen. Like Mark, Joseph was also named on a Forbes 30 under 30 list. Joseph now seems to spend a lot of his time posting motivational quotes, written by himself and photoshopped over photos of himself, on his Instagram. Here's a taste of what his 73k followers get:
James White
The Apprentice 2017 made history when Lord Sugar chose to go into business with both candidates in the final. One of these winners was James White, who set up an IT recruitment company with the investment. In 2020 Metro reported James and Lord Sugar were no longer in business, but his LinkedIn it says James is still CEO of the company.
Sarah Lynn
Sarah Lynn won series 13 alongside James, and set up a sweets gift business with Lord Sugar. Her sweets are stocked in shops including Selfridges and Harrods and she is still in business with Lord Sugar.
Sian Gabbidon
Fashion designer Sian Gabbidon launched a swimwear and fashion brand with Lord Sugar, and the two are still business partners now. Sian now has 118k followers on Instagram, and her fashion brand has over 60k. In 2019 Sian bagged a deal for her swimwear to be stocked internationally on ASOS.
Carina Lepore
And finally we have Apprentice 2019 winner Carina Lepore, who used Lord Sugar's investment for her family-founded artisan bakery business, which has now expanded to two more locations in London. Carina has almost 45k followers on Instagram.
You can watch The Apprentice series 16 on BBC One Thursdays at 9pm, and catch up now on iPlayer.
Related stories recommended by this writer:
• Meet Tim Campbell: Lord Sugar's new aide replacing Claude on The Apprentice
• The Queer Eye Fab Five's major transformations, from season one to now
• Molly-Mae has lost 20,000 Insta followers in one day following podcast backlash