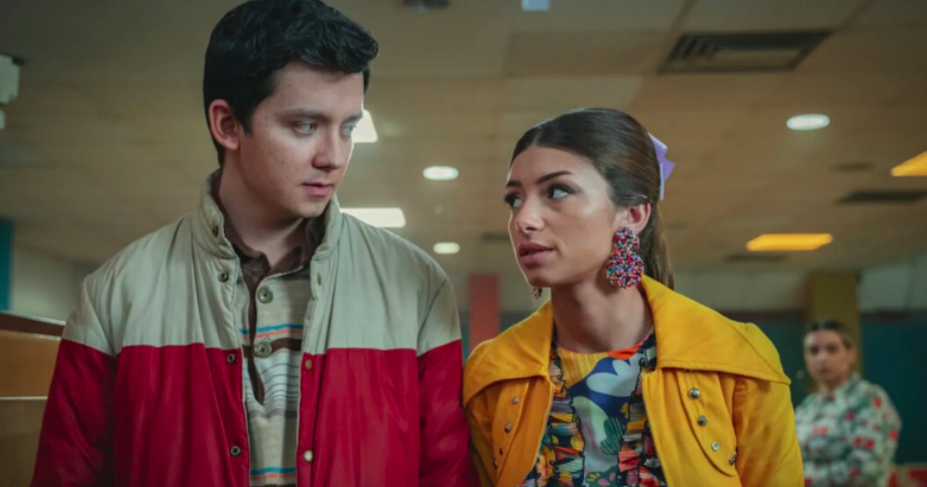 Sex Education season 3 dropped this morning and the reviews are flipping great
People are seriously shipping Otis and Ruby
Sex Education season three landed on Netflix today. Coupled with Lil Nas X dropping his album, it's a good day.
If you haven't watched it yet – it dropped at 8am after all – people are going crazy for it. It's even got 100% on Rotten Tomatoes, albeit with a sample size of just 13 reviews.
And beyond the reviews, fans are absolutely shipping Otis and Ruby.
The Telegraph says Sex Education "now knows exactly what it it", calling the series "terrific fun throughout" and a "very good teen drama".
Rolling Stone says it's bounced back from a "disappointing second year". New headteacher Hope is a "younger and more glamorous Dolores Umbridge", and reviewer Alan Sepinwall says the show's sex issues are "handled with an impressive blend of sensitivity and humour".
Empire praises the show's "constant mission of self-improvement", calling the series "as intelligently written and empathetic as a team show can get."
Beth Webb concludes that: "Season 3 gives the show's multifaceted ensemble cast more room to run riot while pushing forward with its ever-diverse storylines. Proof you can never have too much of a good thing.
The Times strikes a slightly confused note, saying that "nothing truly controversial has happened on this show yet, nor anything challenging, nor even particularly thought-provoking" – but adding: "Which is not, actually, a criticism. It's a safe space, right? That's the point."
For all the latest Netflix news, drops and memes like The Holy Church of Netflix on Facebook. 
Related stories recommended by this writer:
• Here's a summary of everything that happened in the second season of Sex Education
• QUIZ: Not even Mr Groff could name all of these obscure Sex Education characters
• Only Maeve Wiley herself can score full marks on this Sex Education season two trivia quiz