Crying that it's over? These 11 shows will fill the Love Island-shaped hole in your heart
Now you finally have something to do at 9pm every night x
It's been mere days since Love Island ended, but I'm not sure I'll ever be over it. How did we ever used to cope without having an hour of quality entertainment every night? What are you even meant to do at 9pm if not watch Love Island? Luckily for us, there are a whole load of TV shows just like Love Island, that are ready to give us sun, romance and pure chaos.
Freeview Play has put together a whole list of these shows that will help fill the Love Island-shaped hole in all of our hearts, and we've added some of our own recommendations, too. I present to you, 11 of the best reality TV and dating shows that are just like Love Island.
Here are 11 shows you can watch at 9pm every night, now Love Island is over for another year:
First Dates and First Dates Hotel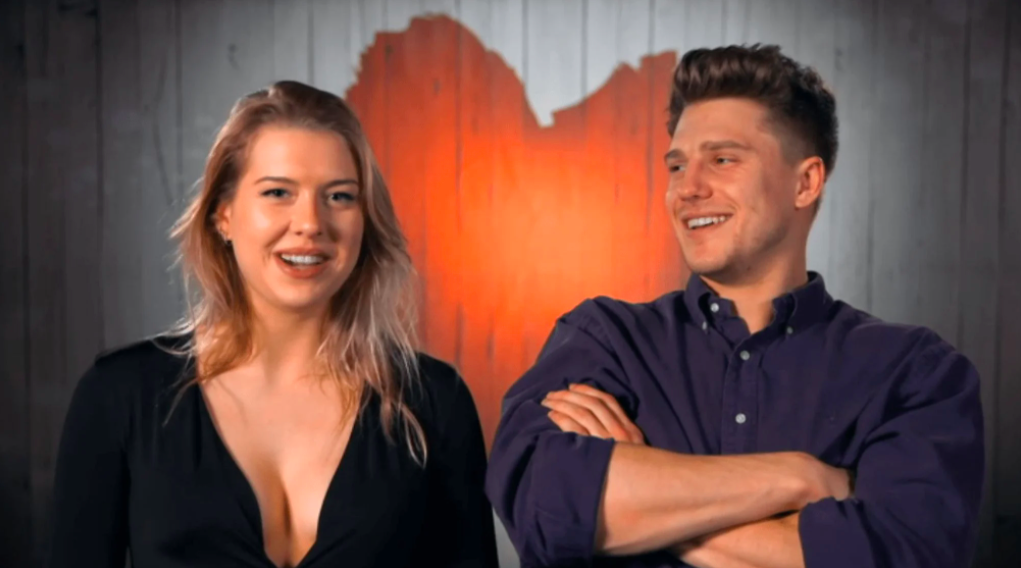 If you want a show that's about nothing but dating, look no further than First Dates. Each episode follows the blind first dates of different couples who have been expertly matched, watched over by maître d' Fred, bar man Merlin, and a cast of very fun waiters. Plus, there are always super diverse and LGBTQ+ couples, which is more than Love Island can say.
The original show is in a restaurant in the UK, but the spin-off Hotel series has been filmed in both France and Italy, showing guests getting to know each other around the pool and giving big Love Island energy. You can watch both shows on All 4.
Too Hot To Handle
This year's series of Too Hot To Handle was called even better than Love Island, and for good reason. Like Love Island, this shows a whole load of fit, horny, single people, and puts them in a stunning luxury villa. But there's a twist – they're not actually allowed any intimate physical contact. Instead, the show tries to help contestants open up and build an actual connection with each other.
Unlike Love Island there's no set format, no silly filler challenges, and there's no onus to be in a couple or risk being dumped – but that's why it's so damn good. You can watch both series of the show on Netflix.
Below Deck

Each series of Below Deck follows a luxury yacht and all the dramz from the people who work on it – known as yachties. It often features the boujee (and very demanding) guests, too. It's a reality series with love and drama, and has some absolutely stunning views of the boats sailing.
Different series of Below Deck are filmed in different places – from the Bahamas and different places in the Caribbean, to Greece in the Mediterranean. There are two series of Below Deck on Netflix as well as loads of series of it on Amazon Prime, and a series of Below Deck Mediterranean on All 4.
Selling Sunset
Set in LA, Selling Sunset follows a group of luxury real estate agents and the absolutely stunning houses they sell – each worth millions of dollars. It may not strictly be about love, but there's a whole actual wedding featured in it, and the reality series of course is full of plenty of drama and arguments. There are three series of Selling Sunset on Netflix.
Made in Chelsea
Made in Chelsea follows the lives, loves, and bust-ups of a load of rich 20-somethings living in (you guessed it) Chelsea. But if it's the beautiful Mediterranean views and sun you're missing, Made in Chelsea has multiple spin-off shows set on holiday around the world – including Ibiza, the south of France, LA, Croatia and New York. All of these, and all 21 series of the normal Made in Chelsea show, are on All 4.
Love is Blind
Love is Blind is a social experiment where single people date and get engaged, all without ever seeing each other. In this dating show, couples finally meet once they've fallen in love, get engaged, go on holiday, move in together, and then plan an entire wedding. At the end of the series is the wedding days, where each person has to decide if they want to genuinely follow through with it and actually get married.
It's chaotic to say the least, but SO good. The first series (and the reunion show, which shows the couples two years later) is on Netflix now, and there's another two series in the works.
Are You The One?
Are You The One features a whole load of single people, who have all been expertly match made by the show's producers and a matchmaking algorithm – very fancy. The thing is, the contestants don't get told who their "perfect match" is – so whilst living together, it's up to them all to try and work it out. There are eight series altogether, but you can watch two series of the show on Netflix.
Yummy Mummies
Imagine Chloe, Liberty, Kaz and Millie in 10 years' time, married with babies (and Australian). That's basically Yummy Mummies. There are two series, both on Netflix, which follow the lives of four boujee Australian mums. There are bust-ups, great female friendships, some absolutely ginormous houses, and more items of designer clothing than you could ever dream of – and it's so good.
Married at First Sight
Married at First Sight follows couples taking part in yet another dating show social experiment – similar to Love is Blind, the MAFS couples only meet at their weddings, in what is probably the most extreme blind date of all time. After their wedding days, the show follows them on honeymoon, meeting each other's friends and families, and moving in together – all whilst getting to know each other.
At the end of the show, the couples decide whether to get divorced or stay married. MAFS Australia is the best (s0z but it's true), but there are also series in the USA and UK – and you can watch all of them on All 4.
Bling Empire
Another Netflix reality series set in LA, Bling Empire is all about some of the wealthiest Asian socialites who are quite simply just living it up. They're all worth actual millions, and all that money to burn means the show is jam packed full of drama, as well as some ridiculously boujee houses and clothes.
Ibiza Weekender
Ibiza Weekender is top tier British TV. Combine Love Island and the Sun, Sex and Suspicious Parents TV shows with same energy of your first holiday away with your mates, and you'll have an idea of what Ibiza Weekender is actually like. It basically shows a load of 18-24-year-olds who are let loose in Ibiza, watched over by holiday reps – and it's pure boozy chaos. There's also Magaluf Weekender, and you can watch both this and the Ibiza version on All 4.
For all the latest Love Island news and gossip and for the best memes and quizzes, like The Holy Church of Love Island on Facebook.
Related stories recommended by this writer:
• Quiz: Which Love Island series matches your overall vibe and do you spiritually belong on?
• It's time to finally admit it: Love Island has now just lost all its relevance
• Quiz: Plan a meal deal and we'll tell you which 2021 Love Islander you are
• The most deeply cringe and embarrassing Love Island moments of all time, ranked