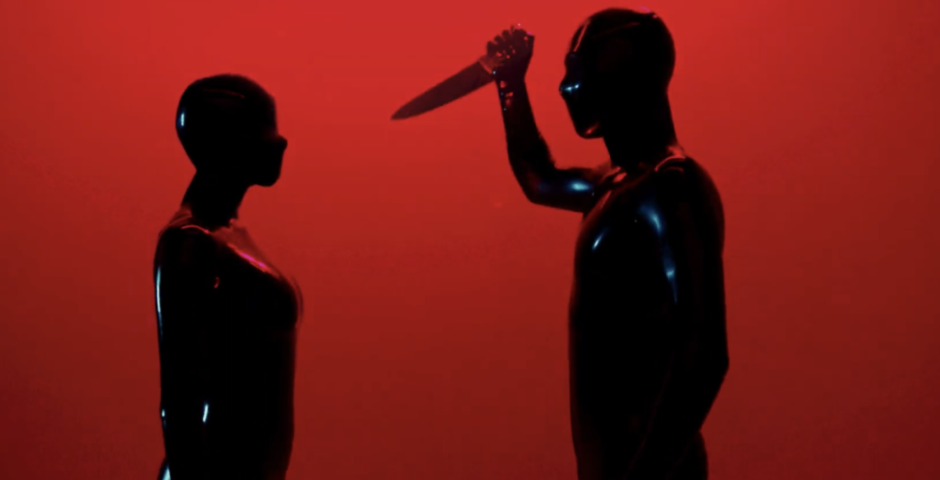 Everything we know about American Horror Stories, the new American Horror Story spin-off
It's another anthology series and some eps have been directed by Sarah Paulson!!!
Ryan Murphy's latest show American Horror Stories is due to start this month, and it's the spin-off of American Horror Story that everybody has been waiting for. Murphy first announced it via his Instagram back in May 2020, and like his megahit American Horror Story,  it will also be an anthology – having a new cast and plot for every tale.
Unlike its parent show, every episode the plot will change rather than every season. Think more like Black Mirror, or Inside No. 9. There have been a few trailers dropped and teaser images released, but on the whole details surrounding American Horror Stories have been kept under wraps, and there's an exciting air of mystery surrounding what terrors Ryan Murphy has in store for us. Here's everything we know about American Horror Stories so far.
The cast is amazing and it's full of American Horror Story legends
Every episode of American Horror Stories will be a new terrifying tale with a new cast, and amongst the cast is an iconic lineup of American Horror Story favourites that if you're a huge fan (like me) you'll be BEAMING to see in the mix. Returning cast members include Dylan McDermott, who played Ben Harmon in Murder House and Billie Lourd who's been an AHS essential since her debut in Cult.
Other returning faves include John Carroll Lynch from Freakshow, Pepper, aka Naomi Grossman, from Asylum and Matt Bomer from Hotel. Cody Fern, who stole the show as the Antichrist in Apocalypse will also be starring. The undisputed QUEEN of American Horror Story Sarah Paulson has announced she'll be working on American Horror Stories too, as a director!
There are some exciting new faces in the mix. Paris Jackson is in the cast, and Kevin McHale who's best known as Artie from Glee (another Ryan Murphy production!). Aaron Tveit will be starring too, who played Enjolras in Les Mis, alongside Madison Bailey from Netflix's Outer Banks, Danny Trejo who's starred in a lot of big action films including Con Air, Anaconda and From Dusk Till Dawn and Dyllon Burnside from Pose.
It will reference American Horror Story's mainline seasons
In the trailer, we see a LOT of references to AHS's first season – fan favourite Murder House. The iconic location seems to definitely be a crucial setting for some of the episodes of American Horror Stories, and there's a jump scare from the absolutely terrifying Infantata (AKA, Thadeus Montgomery) who carved a bloody path through the basement of the Harmon house in American Horror Story: Murder House.
As we've come to expect from Ryan Murphy shows, the promotional material is incredibly visually striking, and from the trailer and the poster it's confirmed that the iconic Rubberman from Murder House will be making us terrified once again in American Horror Stories.
Details around what the episodes will contain seems to be secret for now, and Ryan Murphy has raised more eyebrows on what's to come after recently making his Instagram private. However, Ryan Murphy has tweeted some spooky promotional pictures alongside promising that the show will delve into a lot of horror myths, legends and folklore.
These are the first few episode titles and synopses and they sound … harrowing
The American Horror Stories premiere is a two parter titled Rubber (Wo)man, and seems to be set in the iconic Murder House. The plot, according to IMDb, is about "a girl and her two Dads moving into a forsaken home with a grim past. As they start to make renovations, a darkness takes root within them." A return to Murder House? I'm DYING for it!!!
Episode three is titled Drive In and is about "a screening of a forbidden film has disastrous consequences", whilst ep four, The Naughty List, is about "a group of influencers facing a reckoning after posting a problematic video online".
When is it airing and where can I watch in the UK!?!?
American Horror Stories debuts on Hulu in the US on July 15th, and season one will have 16 episodes. If the UK is following the same pattern as it does for American Horror Story, airing the day after on FX. It's not confirmed, but there are also rumours that it could follow the lead of other FOX created shows like The Walking Dead and go straight on Disney Plus Star for a UK audience.
It's all very exciting, and season 10 of American Horror Story, dubbed Double Feature, is premiering this August. Spooky girl summer is the 2021 hot girl summer.
Watch the trailer for American Horror Stories here:
Seasons one to eight of American Horror Story are streaming now on Netflix. For all the latest Netflix news, drops and memes like The Holy Church of Netflix on Facebook.
Recommended stories by this writer:
• Every chaotic season of American Horror Story ranked from worst to best
• The Love Island 2021 cast, ranked by how long they'd survive in a horror film
• Only a true May Queen is getting full marks on this Midsommar quiz