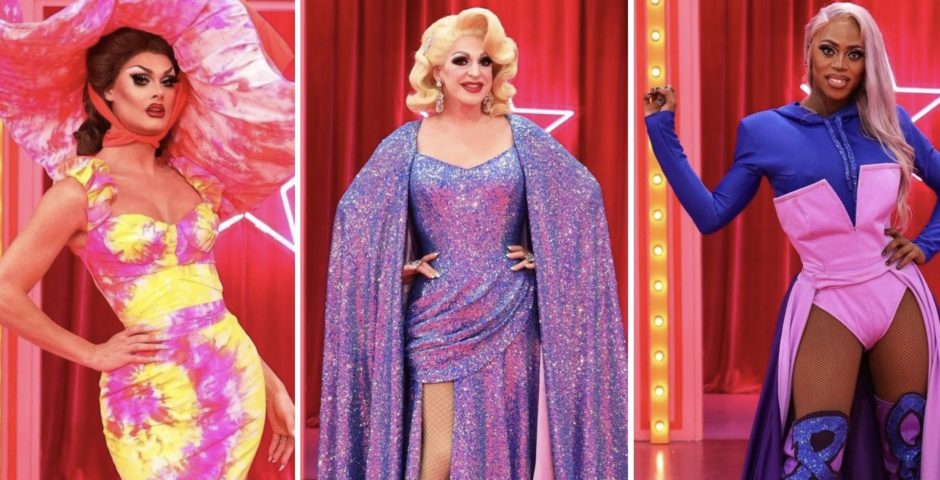 Quiz: What legendary All Stars 6 queen are you really?
If I don't get Rajah O'Hara I won't be responsible for my actions
You can say what you want about the queens in the All Stars 6 cast, but you certainly can't say it's not full of absolute characters.
The first two episodes dropped on Netflix yesterday, and any naysayers who were calling this season "RuPaul's Drag Race: Some Stars" were quickly silenced by the talent, humour and star quality already on display with this cast. There's a running joke in the fandom that All Stars is only good every other year, with seasons one, three and five getting a lot of criticism compared to two and four's good reception. The queens are in it to win it, have a lot to prove and are clearly here to solidify their drag legacy – which is what a run on All Stars is all about!
It's a diverse lineup, with a great mix of queens from older seasons and newer. It's great to see old school, season two legends like Pandora Boxx and Sonique back fighting it out against recent fan faves like Jan and A'keria. The queens vary in race, size and gender – and it's arguably the most well represented cast Drag Race has had yet. But which queen out of the new hopefuls for a crown would you be!?
Are you a body-showing, bad bitch like Kylie Sonique Love? A glamour toad inexplicably back for another All Stars attempt like Ginger Minj? A lip syncing icon like Trinity? Are you about to pop a vein from being so competitive like Jan? Or are you just here for no good reason like poor old Serena Cha Cha?
Only one way to find out… By taking this quiz!
Recommended stories by this writer:
• The first episodes of All Stars 6 show how good Drag Race can be when it lets the queens shine
• Right, which All Stars 6 queen is most likely to win 
• Drag Race: The 12 most memorable All Stars Variety Show moments
• The ultimate ranking of every season of RuPaul's Drag Race