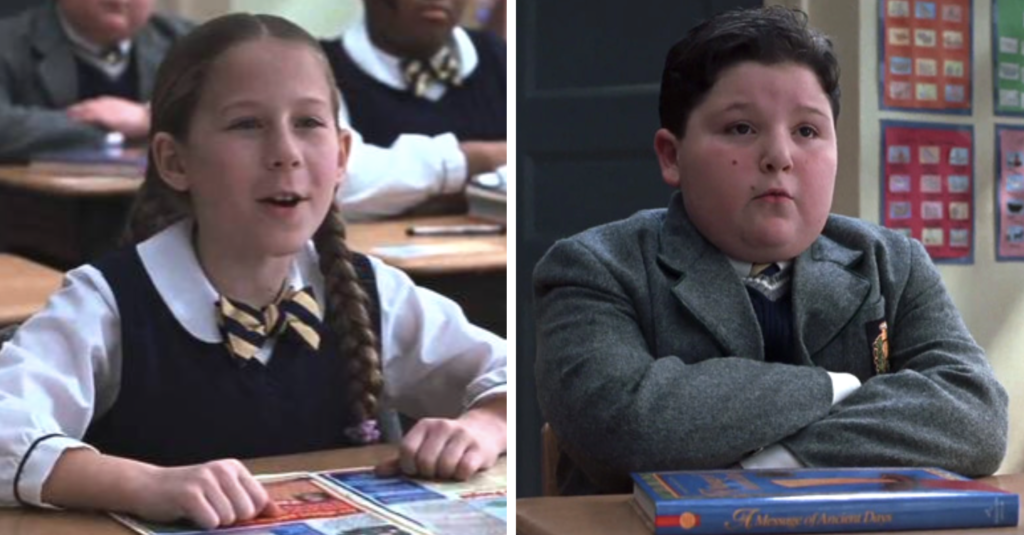 Two of the kids from School of Rock are actually dating, 18 years after the film
They've even been attending cast Zoom reunions together!!
Two of the kids from School of Rock are dating, a whole 18 years after the release of the original film.
Caitlin Hale, who played singer Marta, and Angelo Massagli, who played security guard Frankie, have found love – to the delight of fans.
The pair have been sharing cute pics on Instagram and even been attending cast Zoom reunions as a couple.
If you don't remember the names, the faces will unlock some memories. This is Marta in the film:
And this is Frank:
And this is them now, looking cute:
Since starring in the film, Angelo has been off and bagged himself a law degree. He graduated from the University of Miami in 2019.
Caitlin, on the other hand, works as an obstetrics/gynaecology ultrasound technologist. She holds a degree from Nova Southeastern University, and also graduated in 2019.
View this post on Instagram
Judging from their Instagram posts, the relationship has been going strong since 2018.
After the news of the relationship went viral on TikTok, their most recent posts have been flooded by fan comments, with one saying: "My literal childhood in one photo".
However, one fan's inquiry into whether they rewatch the film together has yet to be addressed. The silence is glaring.
View this post on Instagram
Angelo and Caitlin have even been going to cast reunion Zoom calls together, along with Cole Hawkins (Leonard) James Hosey (Marco), and Rivkah Reyes (Katie).
Related stories recommended by this writer:
• School of Rock was the film of our childhoods and it shaped a generation
• Only true rockers will stick it to the man with this School of Rock lyrics quiz
• QUIZ: Are you more Ned Schneebly or Dewey Finn from School of Rock?