The Great Pottery Throw Down is an absolute triumph for male vulnerability
Keith Brymer Jones > Paul Hollywood
A gesture often says 1000 times more than words ever could, and nothing is more emblematic of that than Keith Brymer Jones crying over bits of ceramic every five minutes on The Great Pottery Throw Down. For those that haven't watched The Great Pottery Throw Down, it is essentially The Great British Bake Off but with pottery – a load of contestants come in, they throw clay onto a wheel, chuck it into an oven and each week the group becomes one lighter after critique from two professional judges.
On paper, we're not seeing anything new here. Every other show is similar in that they're non-restrictive to age, they're diverse, they encourage creativity to the greatest extent – but there's something different afoot here. To reduce this program to a simple competition is at best unjust, and at worst completely inaccurate. The reason for that? The Great Pottery Throw Down just happens to be one of the most important television programs for showing male vulnerability.
The most glaringly obvious display of male vulnerability is undoubtedly Keith Brymer Jones' crying. It blindsides you on first inspection – why is he crying over pottery? However, the more you watch and witness the journey that these potters are taking together, a singular word becomes more and more evident – pride.
The Keith Brymer Jones cry shows the kind of pride that no words could. Pride over what they've made in the past. Pride for what they're going to make in the future. Pride over their entire journey. The Hollywood handshake by comparison is smug, self-gratifying, and seems to make the contestant feel pride not for their work, but for getting the approval of the glum-faced man glaring over it for most of the show.
As the son of a father, the craving for pride is an emotion that I'm sure myself and many other men are particularly used to. In fact, I can't help but relay every recent achievement I've made whenever I speak with him, so to see men so readily offering pride without a hint of inhibition feels groundbreaking. For every wall that guys like Paul put up with their smutty stare and straightfaced critique, men like Keith and Richard bring the proverbial sledgehammer in.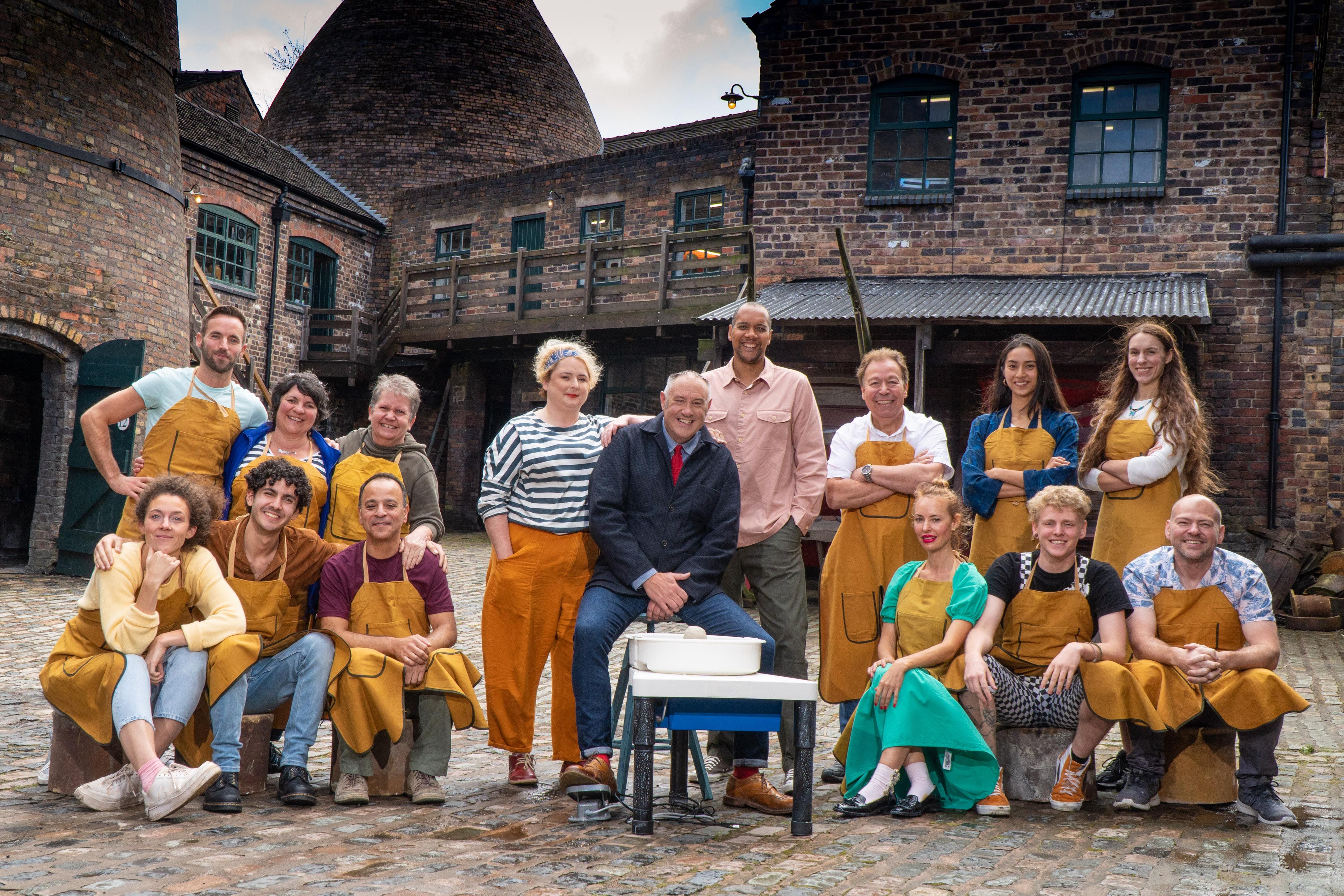 Perhaps it's the nature of the program that encourages vulnerability, perhaps it's the act of channelling your story into a creative pursuit, but to see contestants baring all creatively and emotionally is amazing to witness, yet the program bears very few of the hallmarks of competing for a prize.
Contestants help each other carrying their creations to the drying room. Men adorned with makeup and painted fingernails remove their vases from the kiln. There's no bravado or nonsense, and it just emphasises that this show is a safe space for all kinds of people and it celebrates this as much as it celebrates the artwork (for which there's a dedicated room for the best examples each week).
This is an unintimidating environment, crafted by men and women who are secure and not afraid to be themselves. In a world where men are brought up with a natural pride by virtue of their gender, it's incredibly gratifying to see them putting it towards an activity that not only subverts the norms of male interests, but encourages them to express so many of their innermost feelings through a non-verbal, creative pursuit.
I've been trying to be more honest with myself this year, crying when I need to and working on my personal development when is necessary – and seeing that there's more than just pottery that comes out of the kilns of The Great Pottery Throw Down for men of all ages has been eye-opening.
Related stories recommended by this writer:
• These are the most scandalous moments to happen on The Great British Bake Off
• Women are sharing how men can make them feel safer at night
• The term 'Simp' is being used to shame men who treat women well and it needs to stop