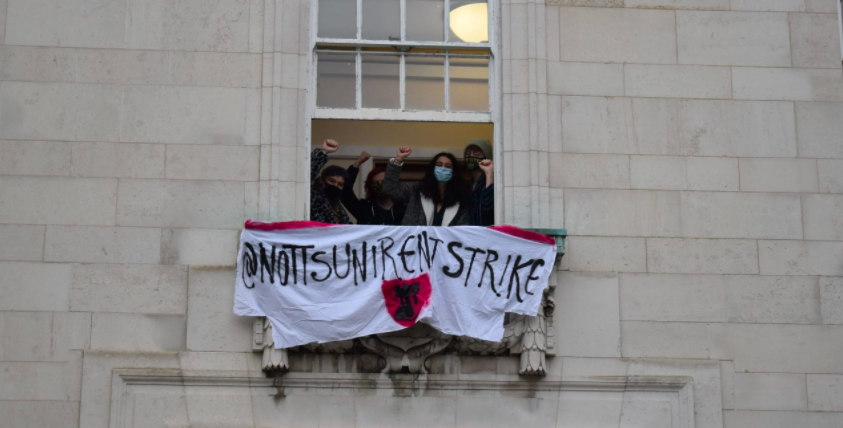 MPs say students should have their rent refunded by the government during lockdown
It's been nearly a month since Boris Johnson said he would 'look at' the issue
A group of MPs have called on the government to refund rents for students during lockdown.
The All-Party Parliamentary Group for Universities – which includes MPs and peers from all political parties – is also calling on the government to introduce a £700m hardship fund for students.
In contrast to students living in uni-run halls, who have received various offers of rent rebates and discounts, those living in private halls or rented houses are relying on far-fetched ideas of goodwill to receive rebates from landlords.
Students at over 50 unis across the country have gone on rent strikes, withholding rent in protest at paying for unused halls and over wider conditions.
Since Boris Johnson pledged to "look at" student rent payments on 5th January, the government has provided no update on what it is doing.
The proposed £700m hardship fund would eclipse the current £20m of extra support for students in England being widely-touted by the government. Students in Wales have been offered £80m of extra hardship funding by the Welsh government.
The group includes former universities minister David Willetts, who introduced £9,000 a year tuition fees.
Paul Blomfield, the Labour MP who chairs the group, said: "This generation of university students will be those most affected by the pandemic over their lives and they'll do more to pay off the national debt than those at work currently.
"It's a call for major action by the government, but it's essential to protect future generations and our universities. I hope the universities minister will back these proposals."
Related stories recommended by this writer:
• Boris Johnson vows to finally look into student rent payments during lockdown three
• These students are fuming about paying rent for halls they legally can't return to
• 'I'm missing half my course': These students are struggling to get a degree in lockdown