Remember MI High? Here's what the secondary school spies are up to now
Bel went straight from MI High to Hollywood
Of all the CBBC shows to enjoy after school or at the weekend, MI High was one that certainly got mixed reviews. Lacking the outright enjoyment that shows like Tracy Beaker provided but with an interesting enough premise that made it good telly for if nothing else was on, it was jam-packed with everything from relationships (Blane and Daisy fanfiction is still available online) to your usual teenage grudges/arguments. MI High was just a great watch.
However, as is the case with all kids tv, as soon as you grow up and start watching other stuff, the cast are left behind, often never to be heard from again. Well, heard again they shall be, for the cast of MI High have been pretty busy since the show. Let's see what they've been up to.
Moustafa Palazli – Blane
Considering Blane was probably the most recognisable of the cast for how dreamy most of the child audience found him, there's just not a lot to be found about Moustafa who played him. We know he has just turned 30, but that's about it. In fact, the only picture we are able to get of him after MI High is from a 2014 video in which he talks about his likes and dislikes. That's it!
Apparently, he appeared on Casualty in a guest appearance, as well as Basil's Swap Shop. How disappointing that there isn't more info. Mustafa, we're always available for an exclusive interview on what life is like for you currently.
Bel Powley – Daisy
Bel Powley played Daisy in MI High, and I think it's fair to say that she did far more with her acting career than any of the others, seemingly packing straight up for the big screen where she has consistently appeared since.
Whether it's Pete Davidson's The King of Staten Island or The Diary of a Teenage Girl, Bel has been so busy that it's quite hard to believe that she had such humble beginnings.
View this post on Instagram
From her Instagram it looks like she's still living in the UK, and what else is there to say? She's just smashing it with everything she appears in.
Rachel Petladwala – Rose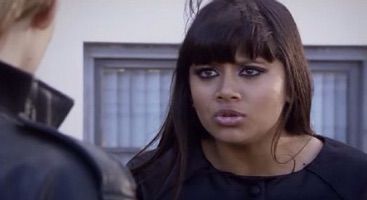 Rose was the longest-lasting character in MI High, doing a respectable stint from series one to five for a total of four year before the show was renewed for a sixth and seventh season. Rachel Petladwala is still an actress, sharing videos and photos on her Instagram of her work.
She has appeared in Citizen Khan, the TV series Doctors and a number of films.
Benjamin Kerfoot – Oscar
Oscar was part of the new influx of agents that arrived at the school, and that meant he had a large responsibility taking over from Blane.
Ben has appeared in a number of short films and TV series, even appearing on Casualty like Mustafa! Ben does have Instagram and Twitter, but the latter is full of retweets so we have no firm footing on what kind of human being he's grown up to become. Boo.
Danny John-Jules – Lenny
Seeing this man's face just has to bring it all back, right? The double act he pulled off will go down in history as one of the greatest rouses ever known to humanity. In reality, Lenny was played by Danny John-Jules, and he's a bit of a legend in the acting scene.
Starting out on Red Dwarf, he went on to star in a number of hit shows including Death in Paradise and obviously MI High. He has a wife, two children and his Instagram is just full of him being a bit of an icon.
View this post on Instagram
Plus, he voiced an elf in Arthur Christmas, which is a flex that not many others can claim.
Charlene Osuagwu – Carrie
Carrie appeared in the later rendition of MI High, by which point many may have tuned out, but she seems to have gone on to carry on working in television.
The latest photo we can find of her is the above from her YouTube channel many years ago, but her IMDB reveals that she has become a producer, having worked on The Undateable and First Dates Hotel.
Jonny Freeman – Frank
And finally we have Frank, who was played by Jonny Freeman. Jonny has apparently appeared in several television adverts for Domino's, Ford and Trebor, although none of them can be found online. Who's lying Jonny, you or Wikipedia?!
Other than that, he appeared in the Four Weddings and a Funeral TV series in America, as well as in Silent Witness. And that's pretty much it. If you were a superfan and watched past any of the series including these lot then I commend you.
Related stories recommended by this writer:
• QUIZ: Can you guess the CBBC show from the filming location?
• This is what your favourite CBBC childhood stars are up to now